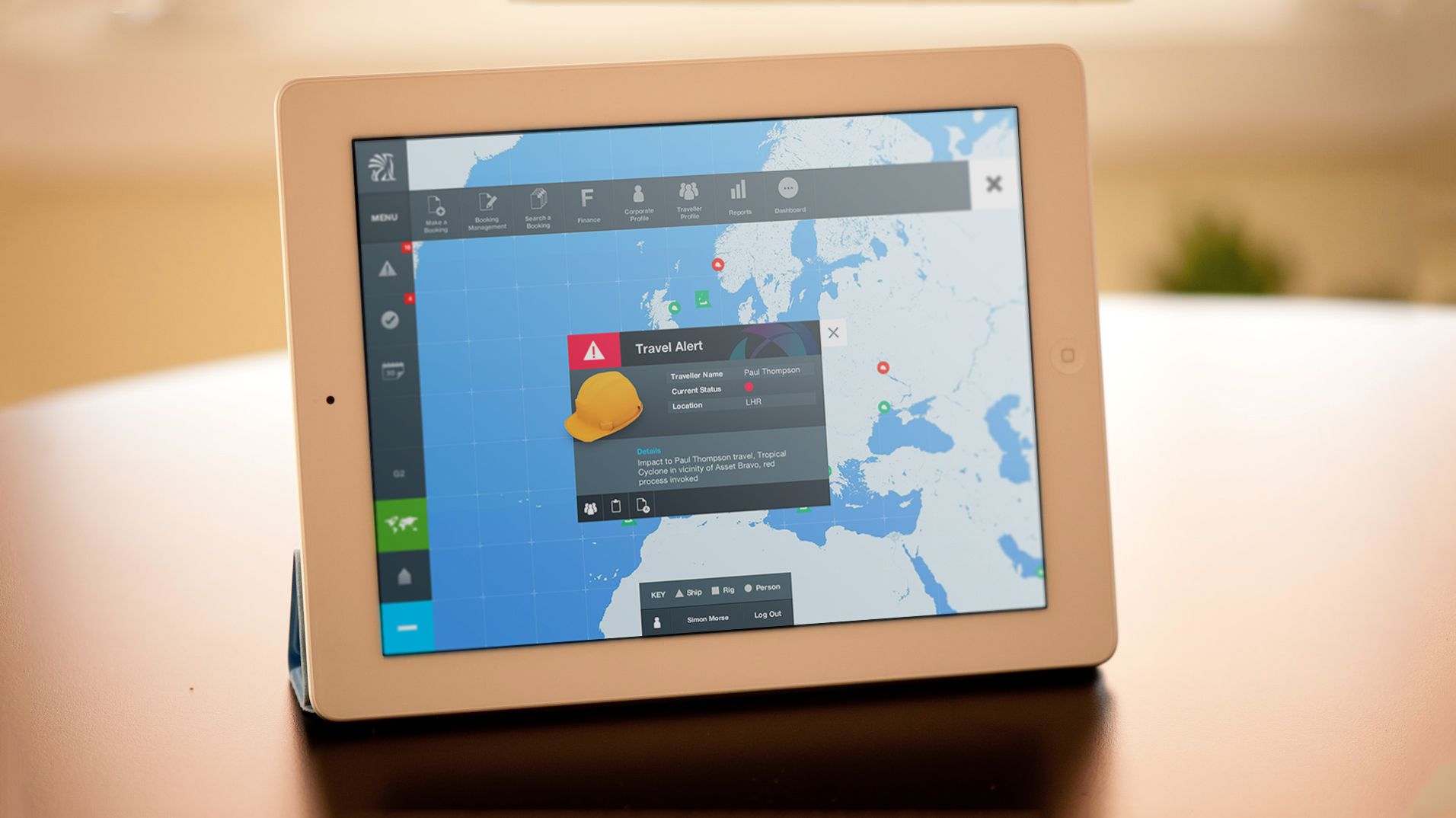 Griffin Homeport

Interaction Design and iPad App Development
The last minute and complex nature of travel for Marine and Oil and Gas personnel throws up extraordinary challenges on a daily basis. Working with Griffin to create an application that handles management of travel for all personnel, Homeport. Homeport offers Griffin's unrivalled experience in these fields, to give their customers the peace of mind that challenges faced are met and resolved as a matter of routine.
As a pre-cursor to a full application build, a working prototype was needed, to both determine the best modes of interaction, and to address any unexpected issues that would crop up during the application build. I worked with Stereo on the Interaction Design and Development of this working prototype. The prototype was created for both iPad and desktop, and presented users with a fully interactive mockup of the final application. Allowing them to track personnel and relevant delays, see any incident alerts that may cause further delays, view work schedules, manage and create bookings and finance, and much more.
The core functionality of the application was centred around an interactive map, which provides a quick overview of all active personnel, their locations, and any alerts or delays. From this view the user can drill down further into the app, into separate views, that show further detail and more granular information.
This prototype was then handed over to Griffin's internal development team as a reference point for interaction design, user experience, and visual design.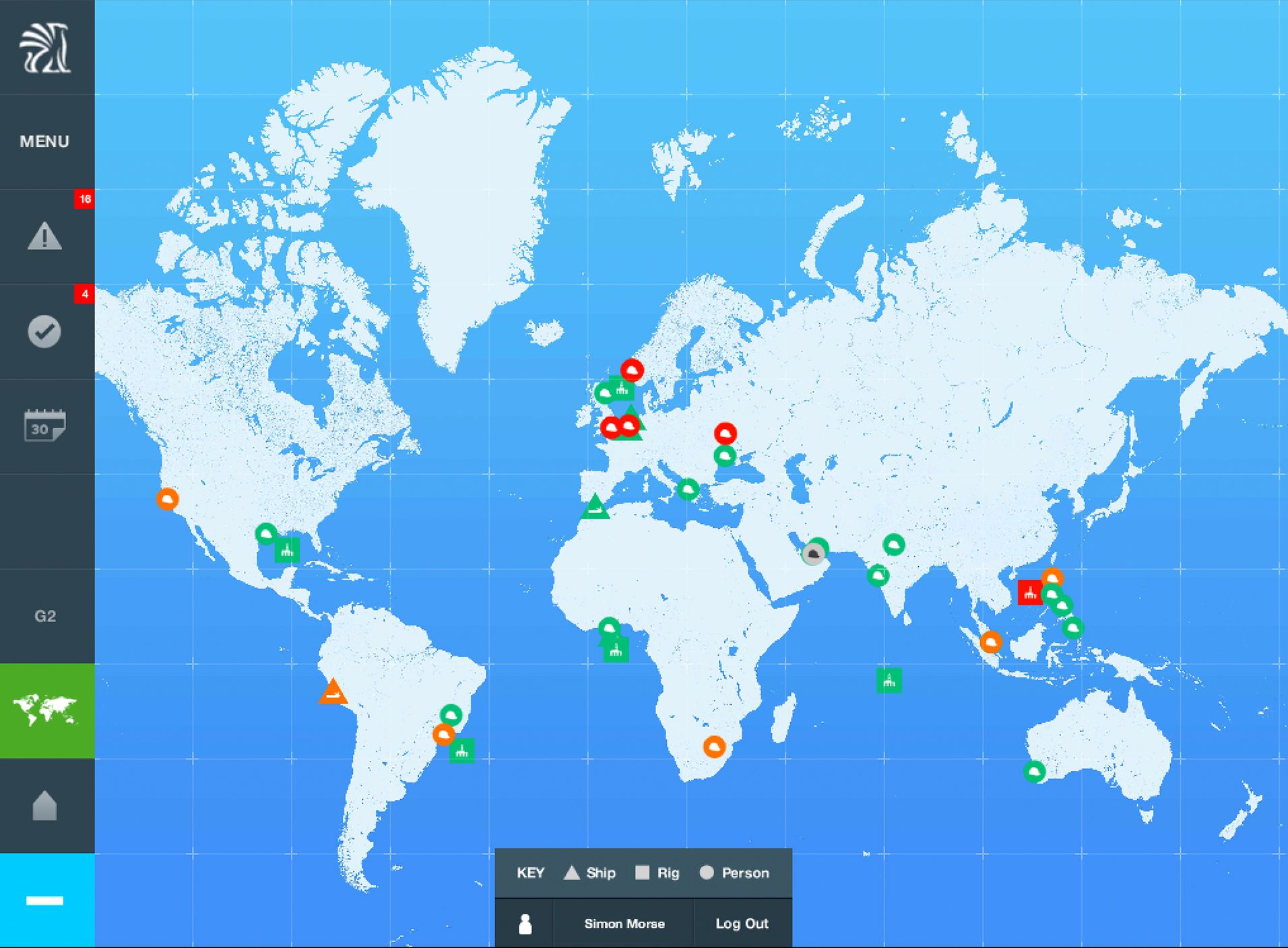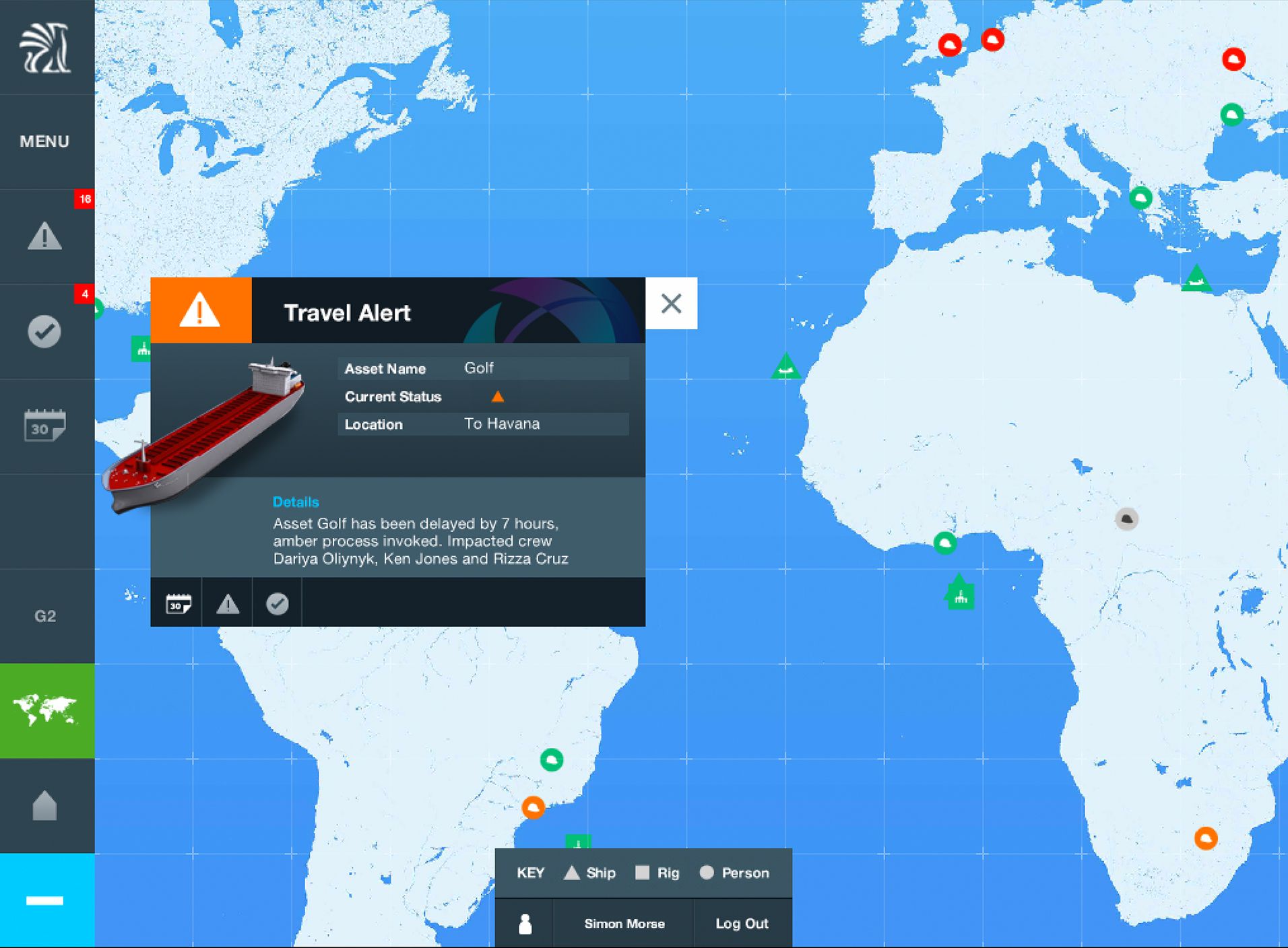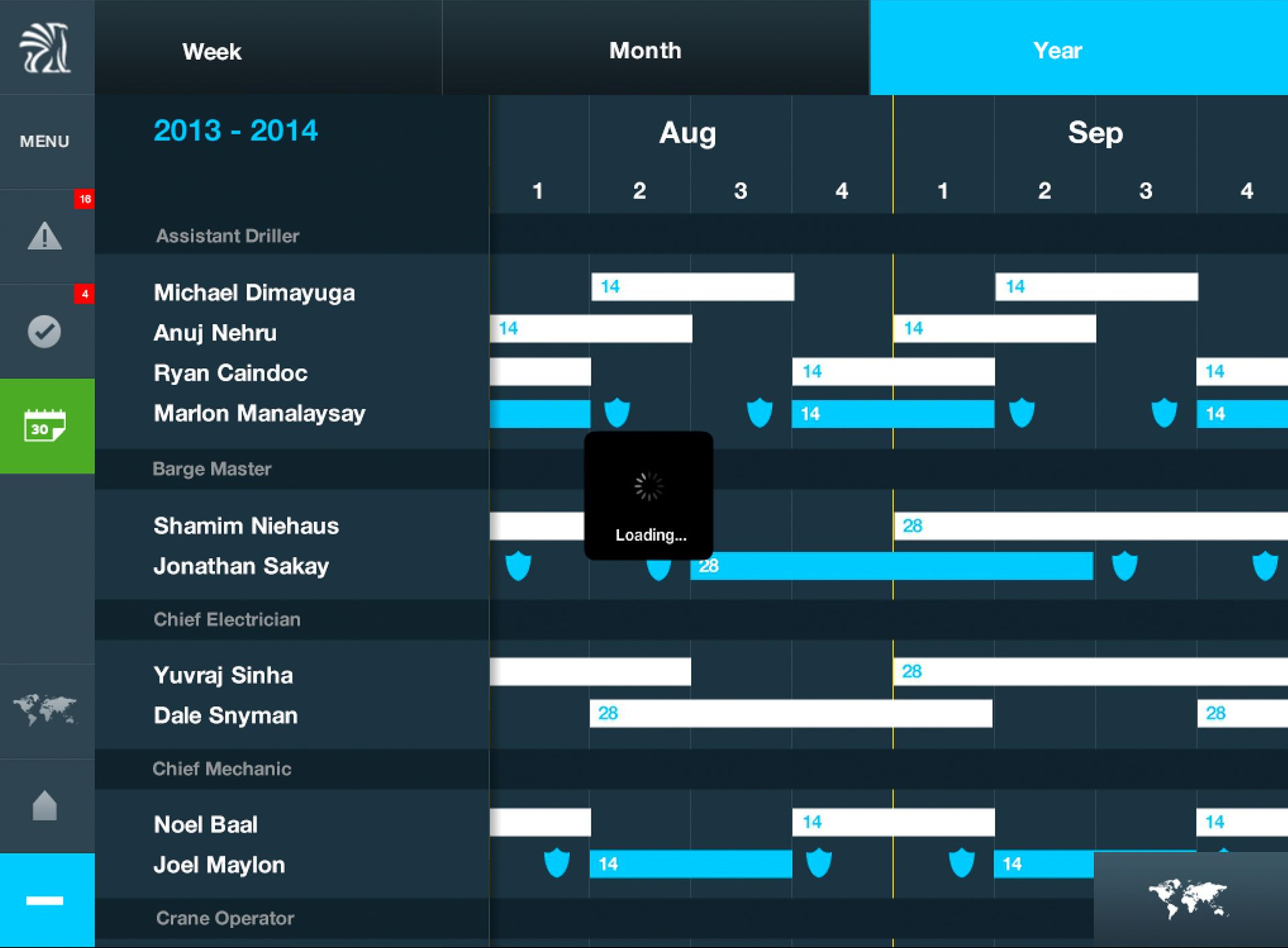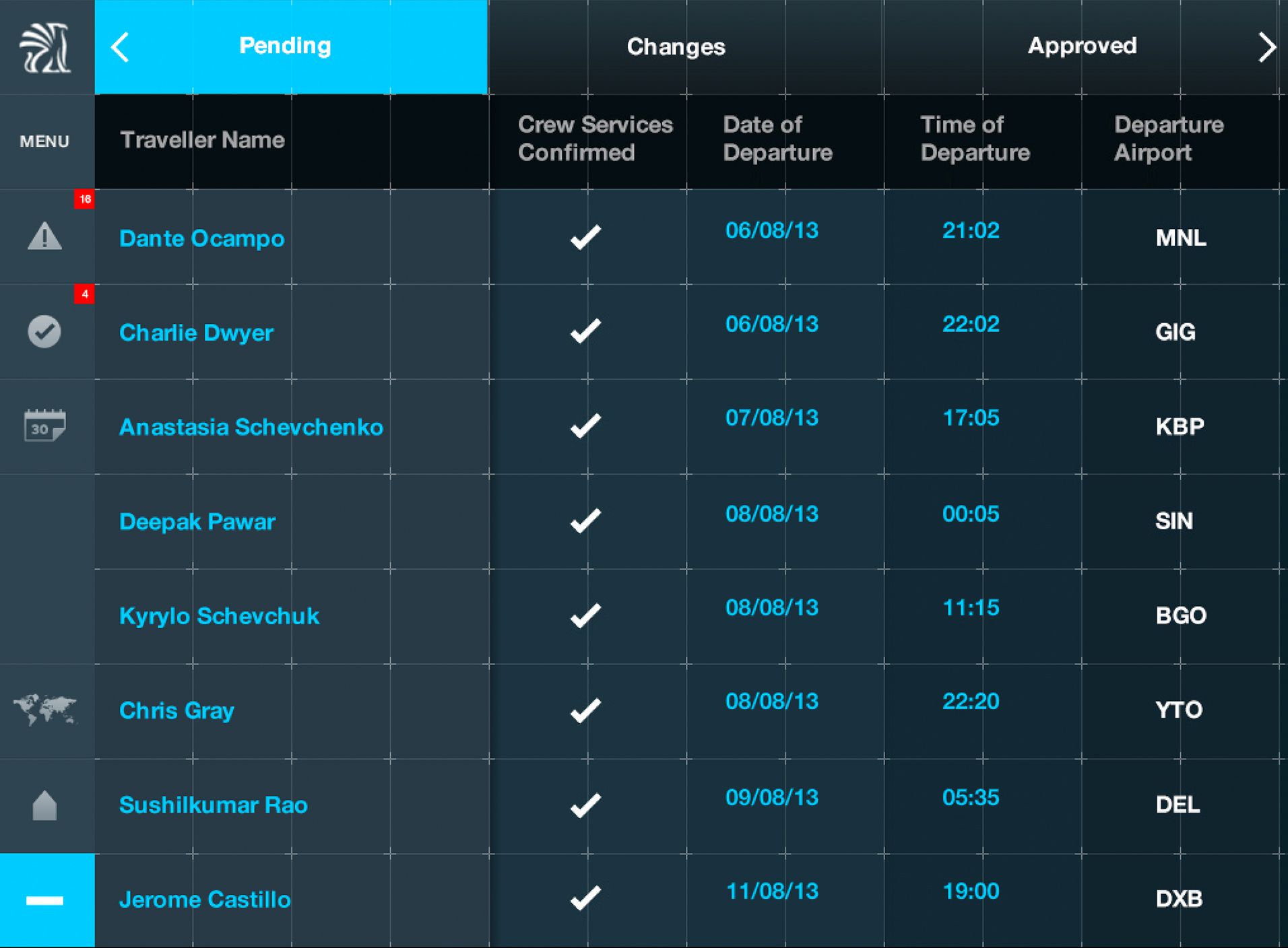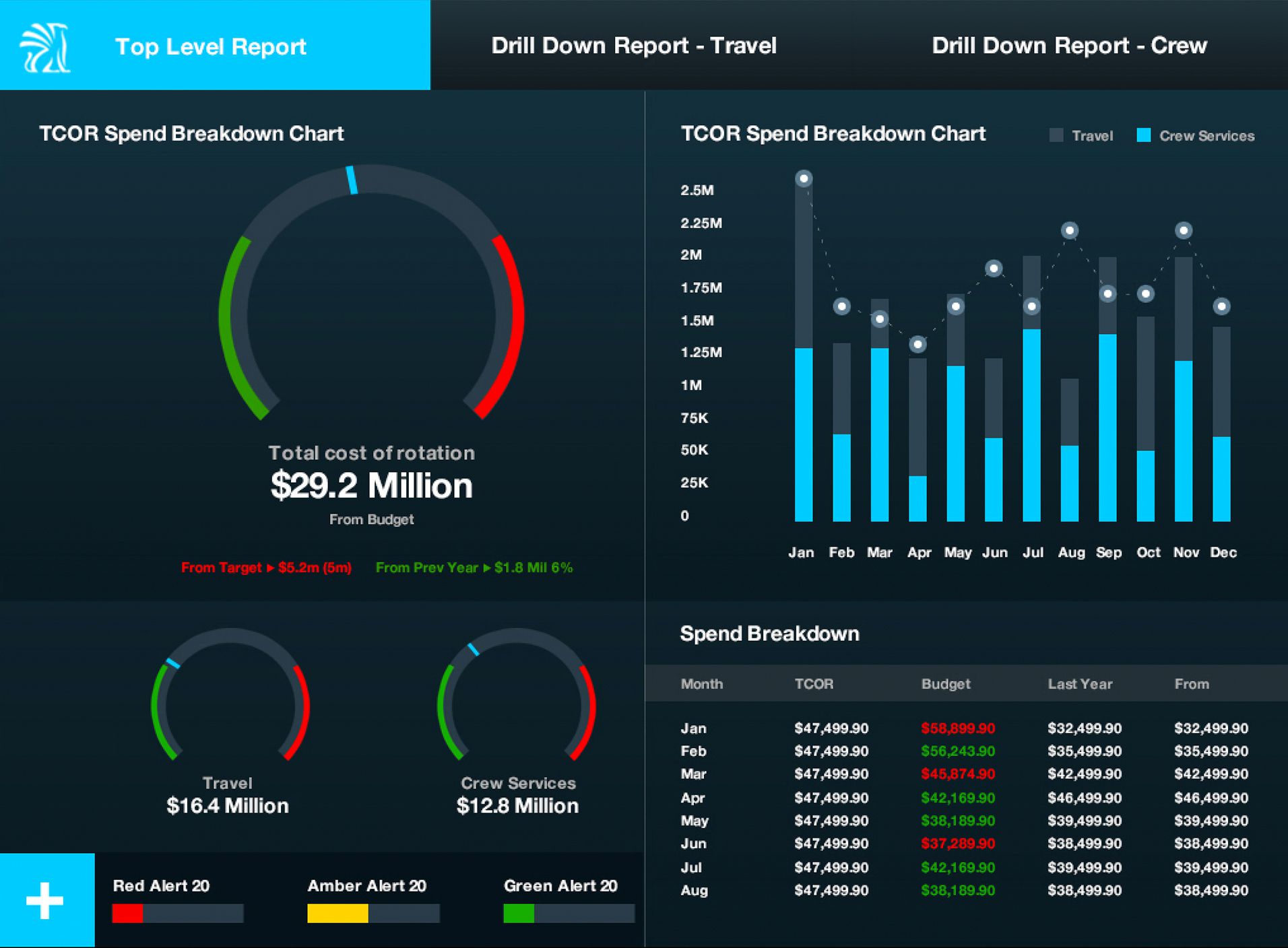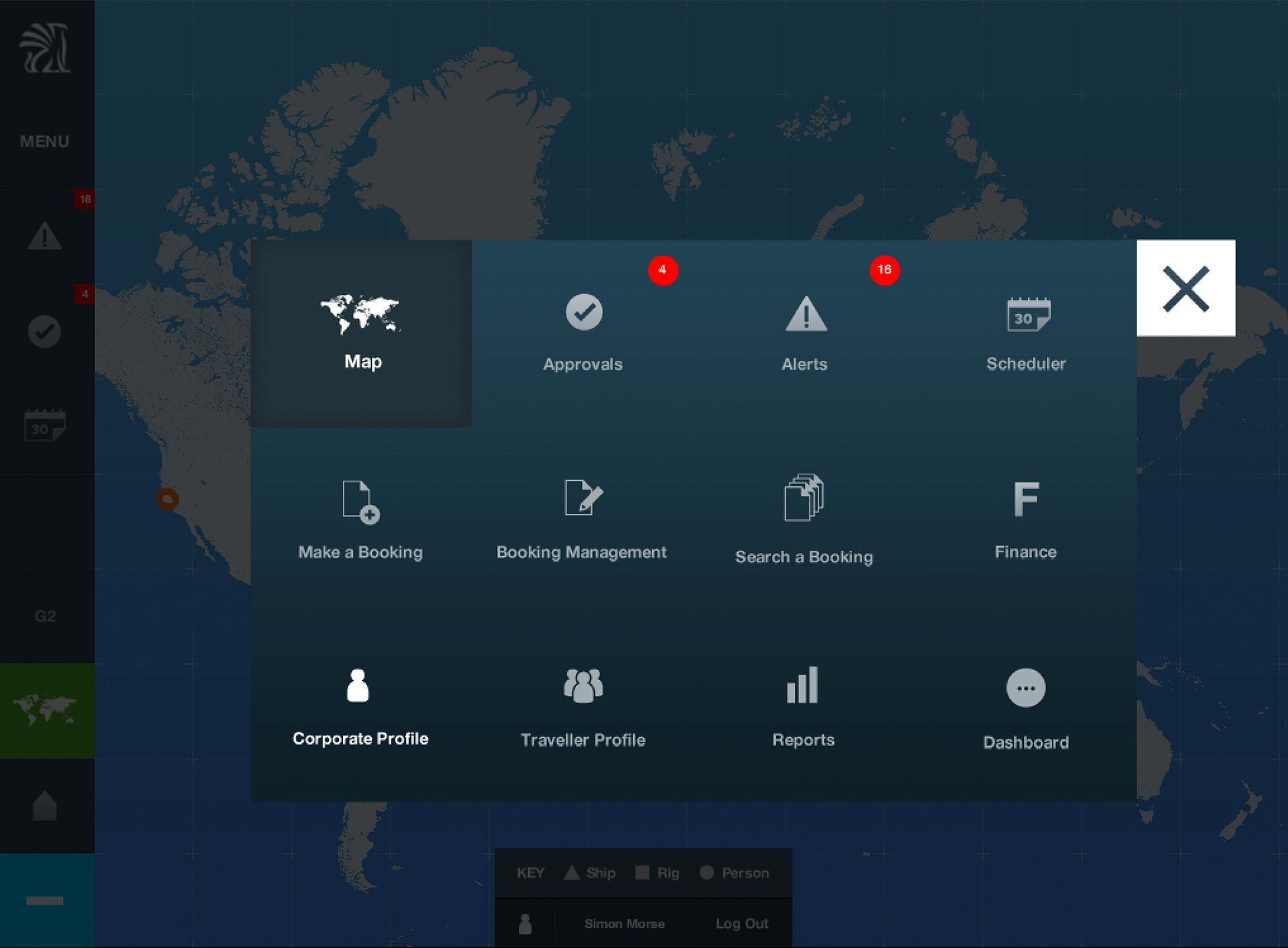 March 2013