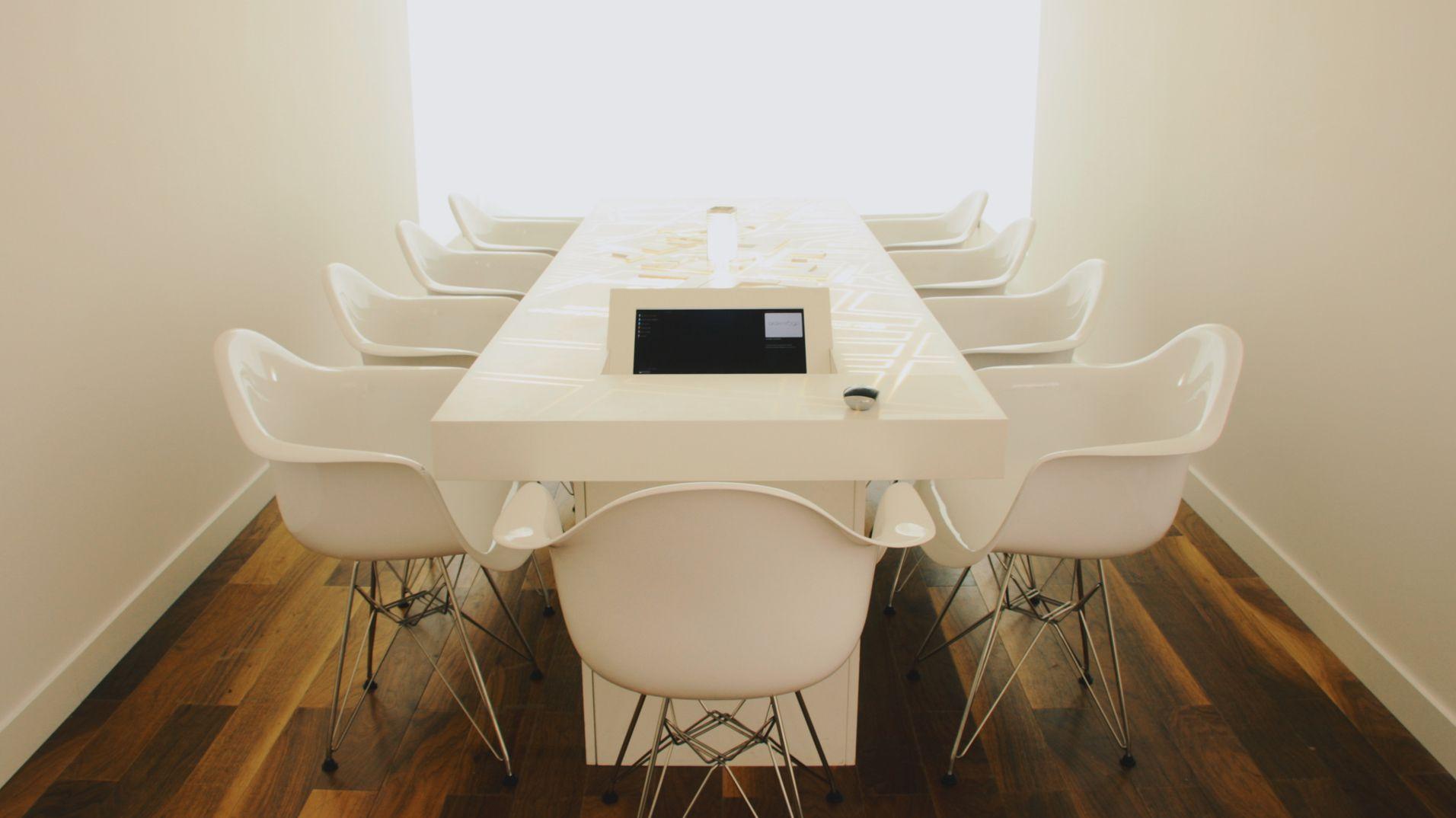 An interactive marketing suite and integrated website promoting the new Dashwood Building in the City of London — a major corporate development project for Land Securities.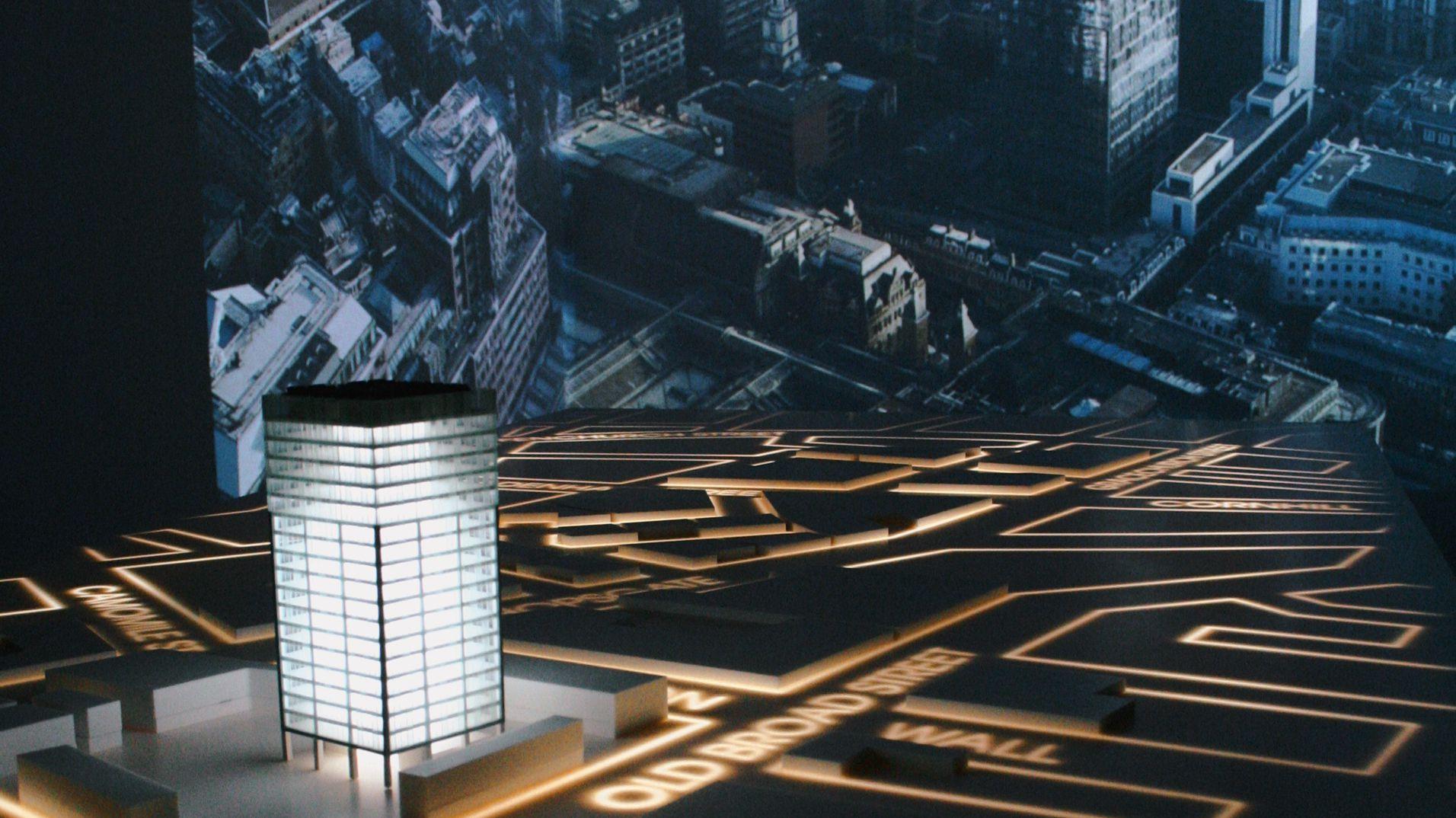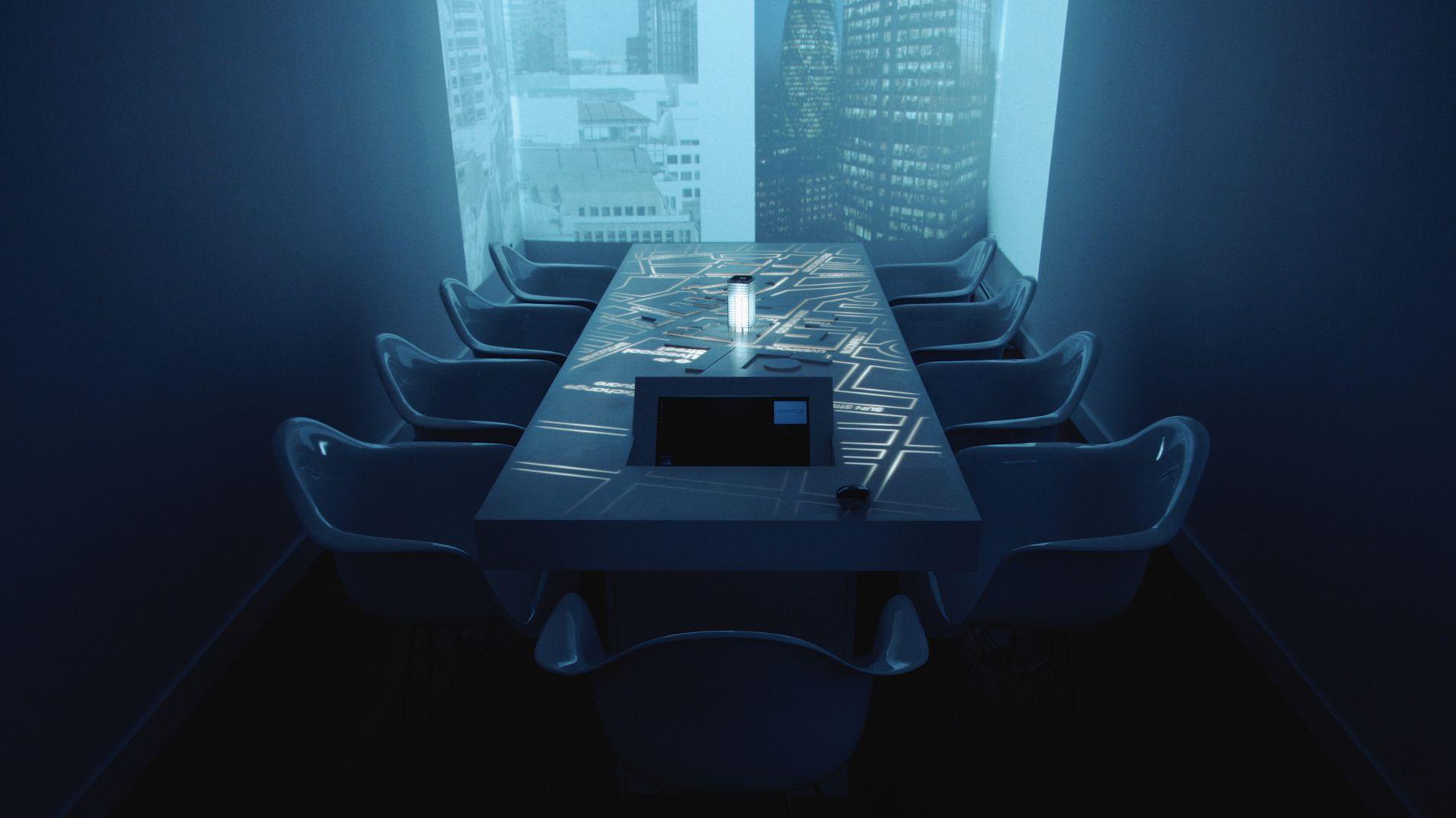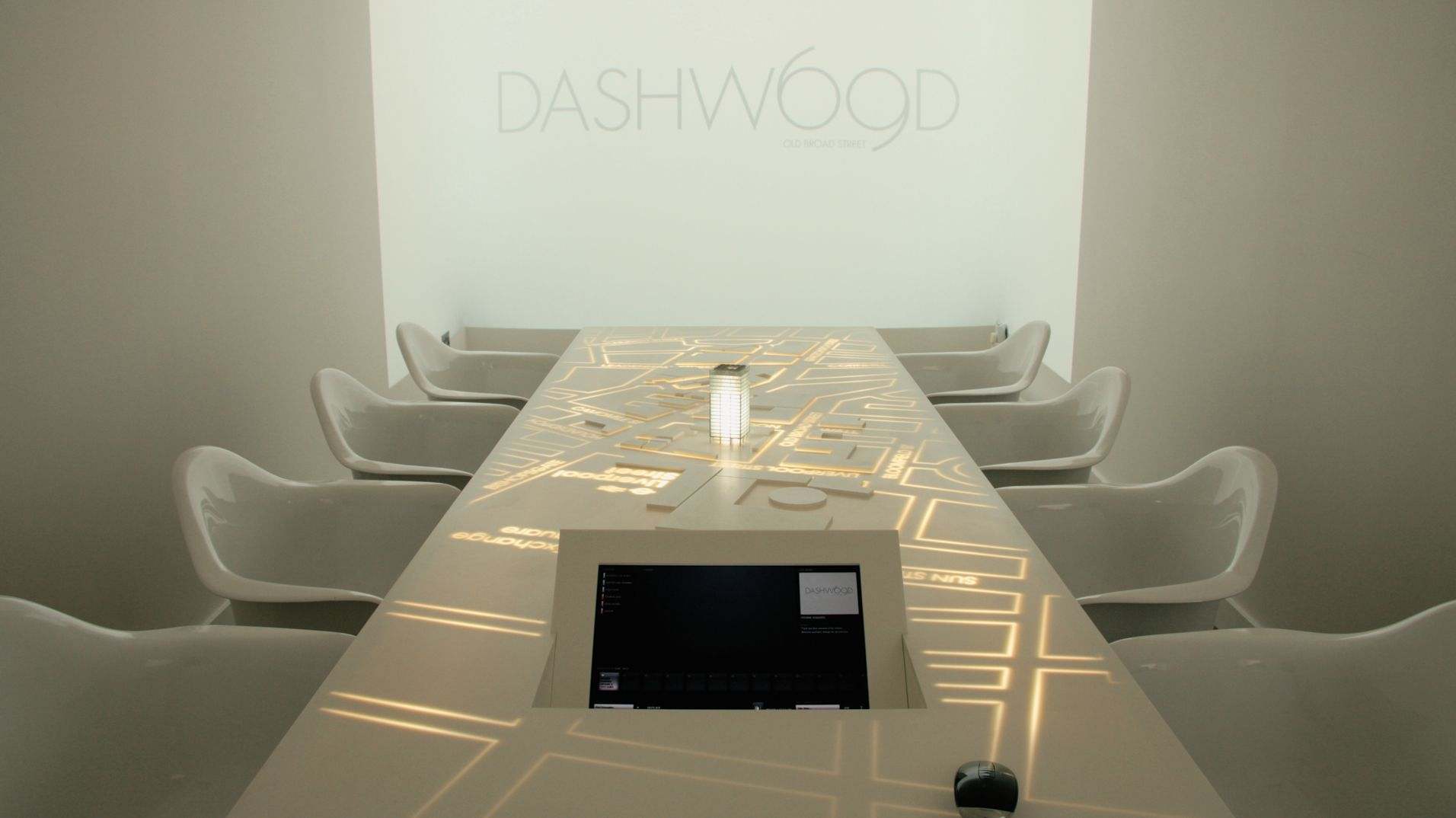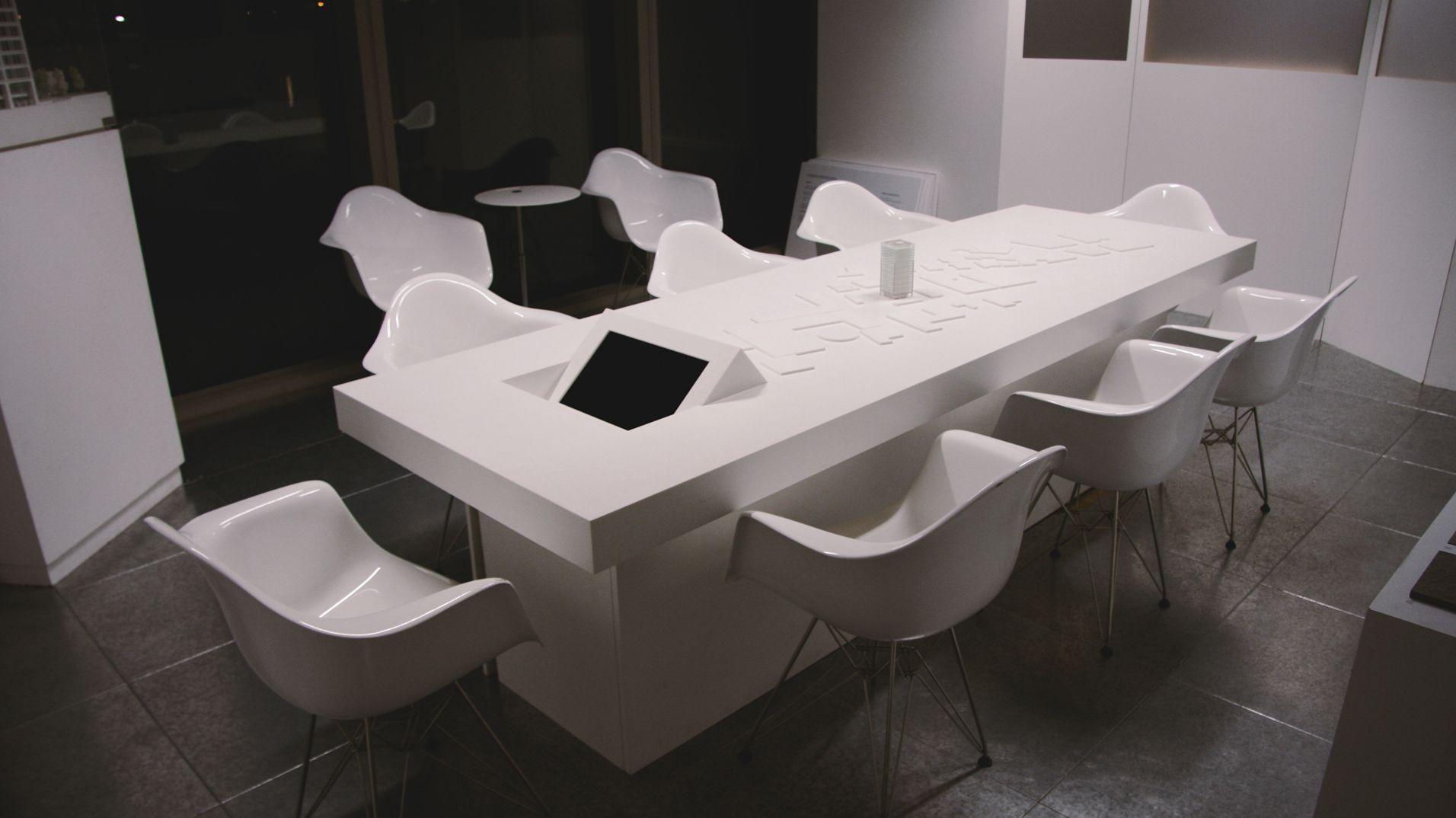 Dashwood

Development and Installation
The centrepiece to the Dashwood marketing suite is an interactive meeting table that provides sales agents with a powerful tool to showcase the vision for the building to prospective occupiers.
A highly versatile and experiential space that combines one touch access to a library of content, slick linear presentations, wraparound projection screens and a bespoke Corian table that features an illuminated street map and integrated model.
Working with AllofUs I developed the interactive presentation software. This was developed in Adobe Flash, Actionscript 2.0 and utilised a Java socket to communicate between the multiple server units needed to drive the rich interactive visuals on the wrap-around projections. The communication between the servers was also built around the Open Sound Control standard to allow the same software to in future be extended to control DMX hardware, lighting systems, and other environmental control systems.
September 2008