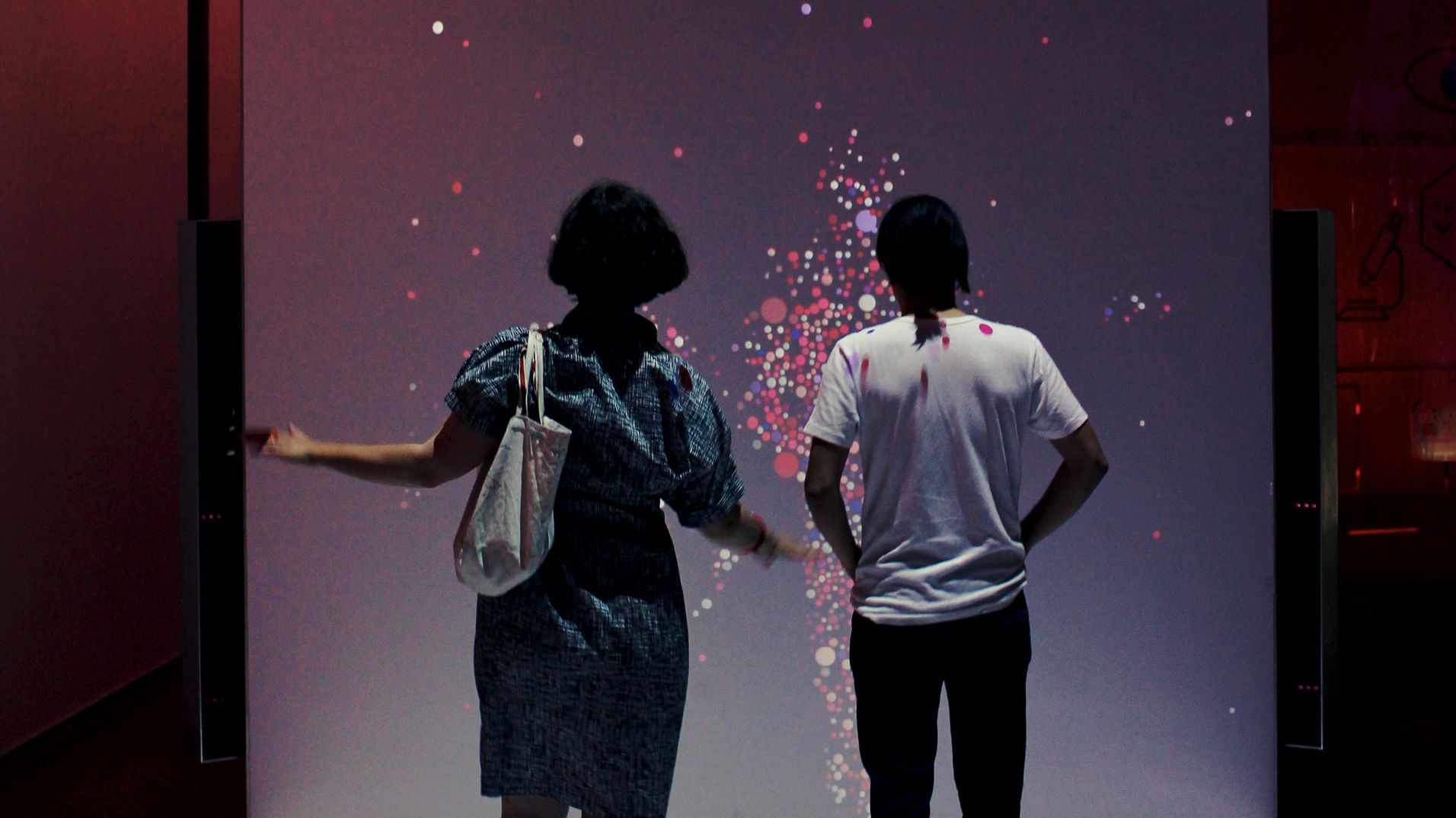 Explore the science of who you are through intriguing objects, provocative artworks and hands-on exhibits.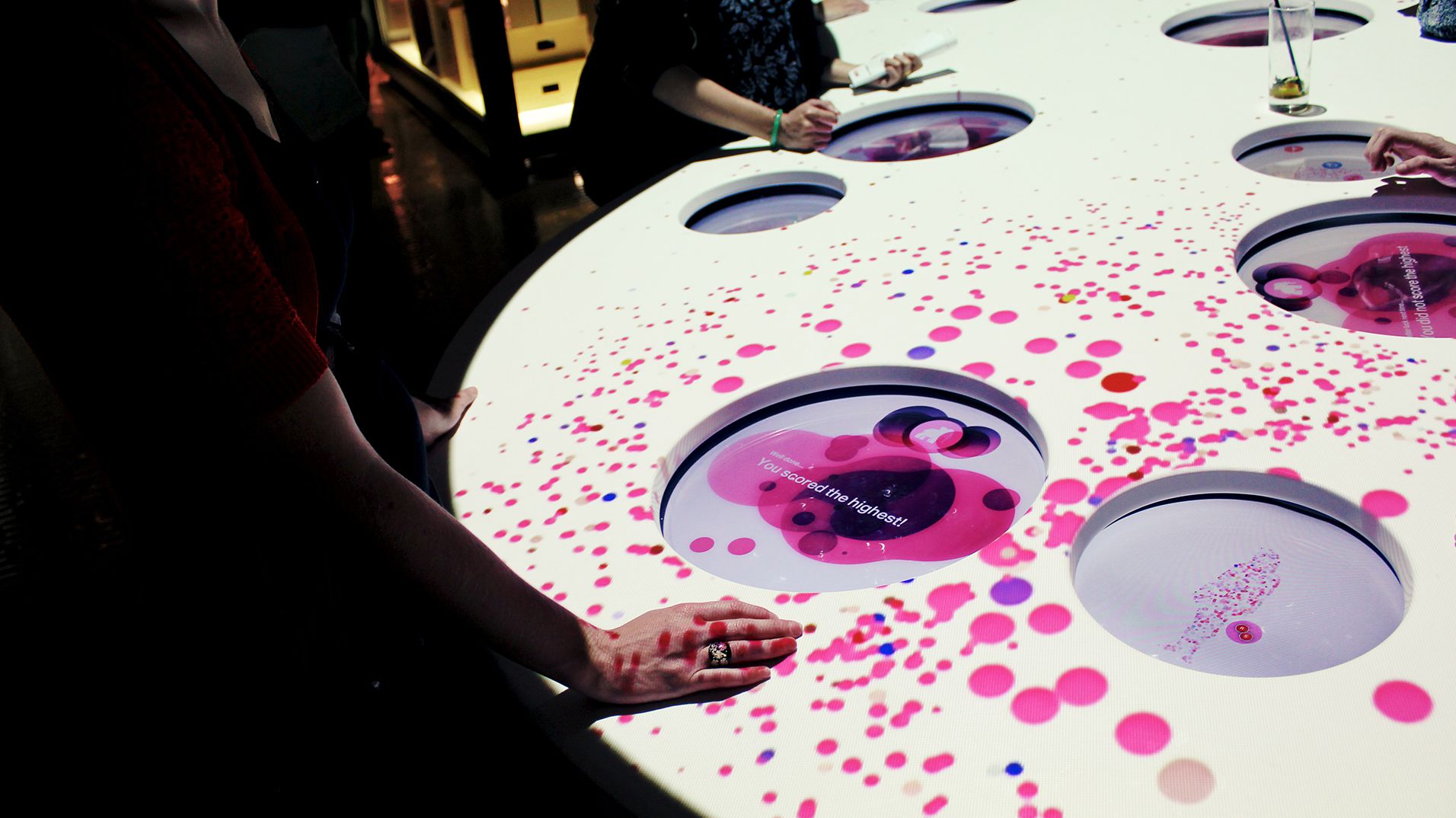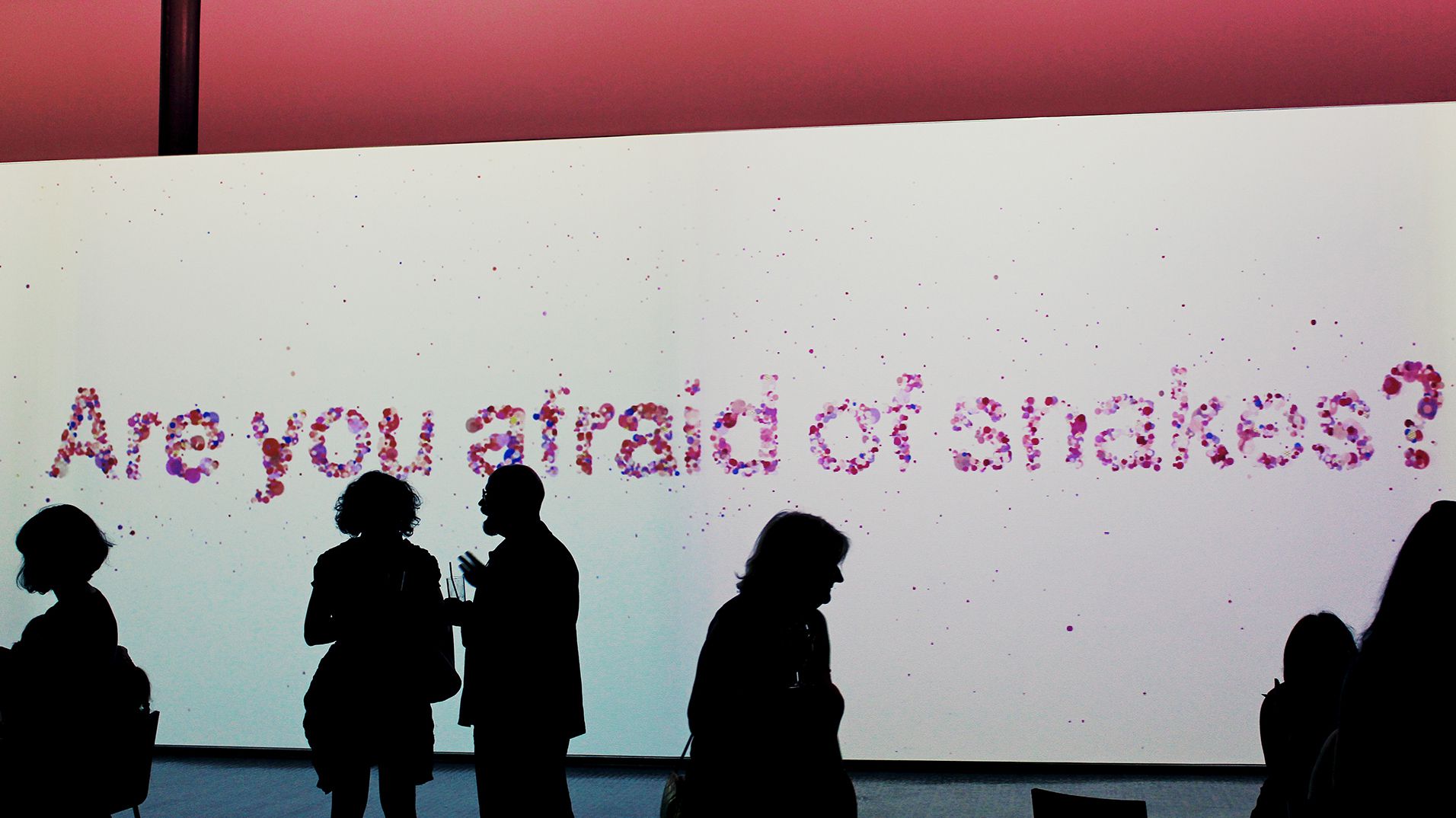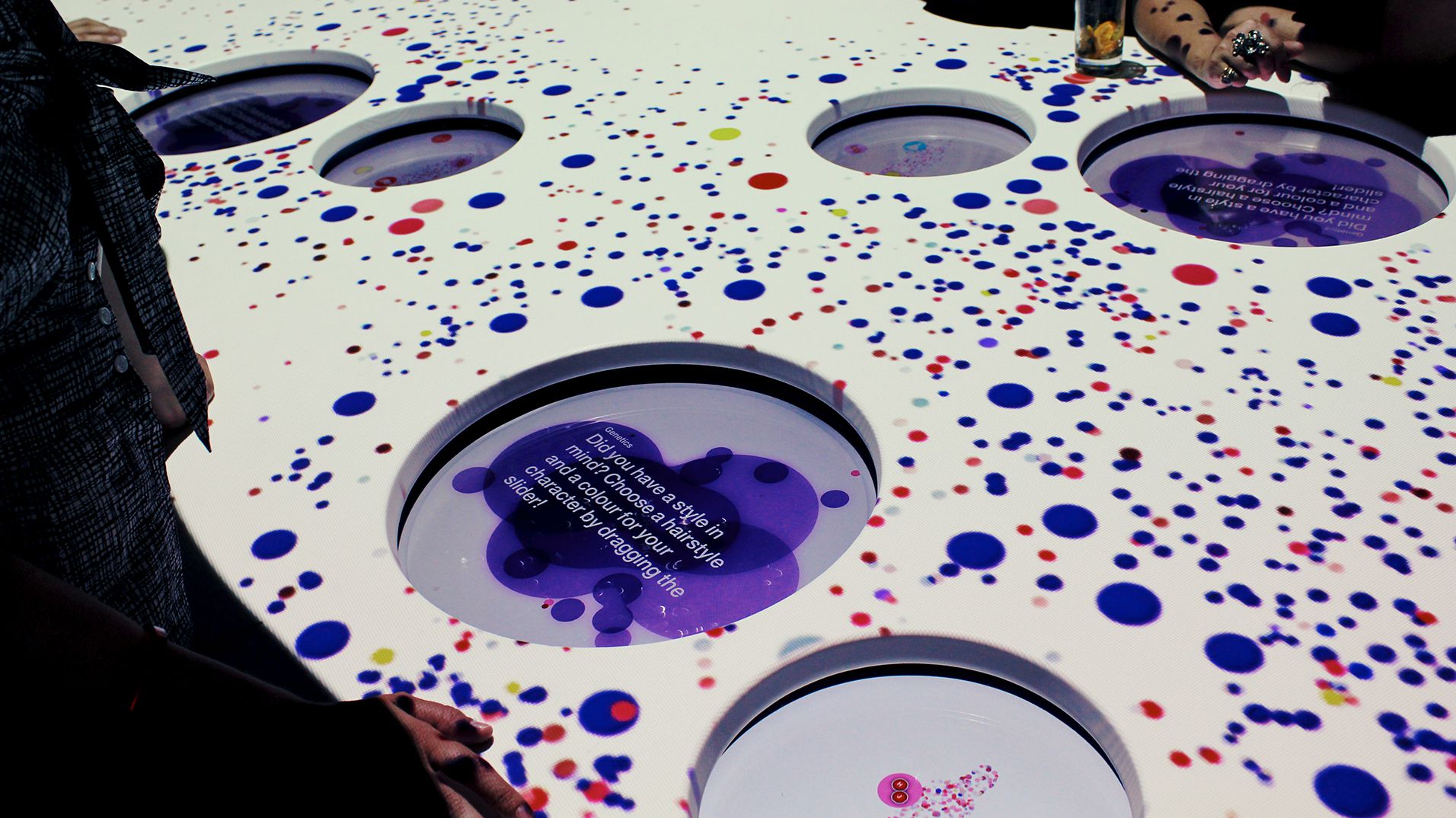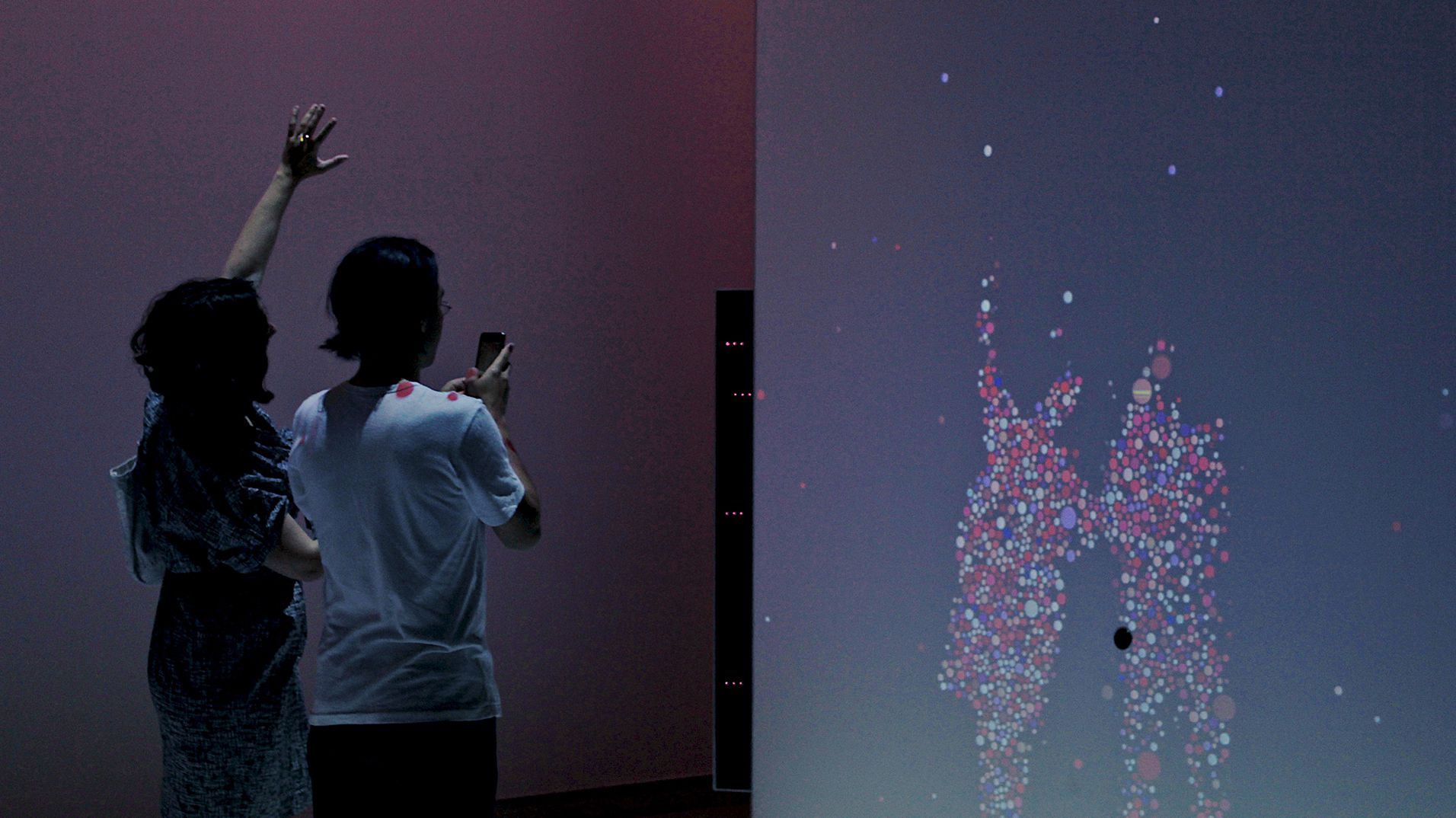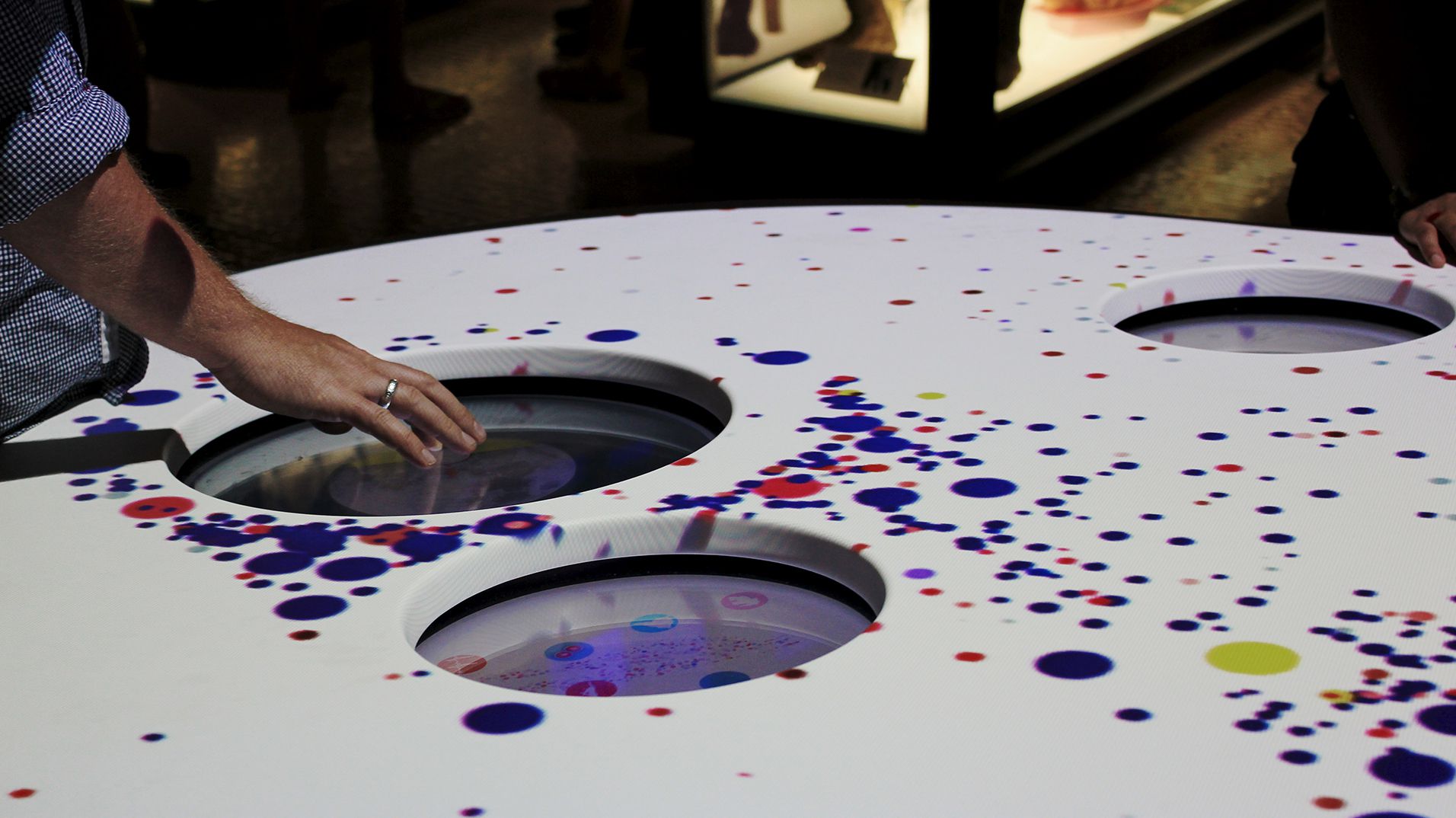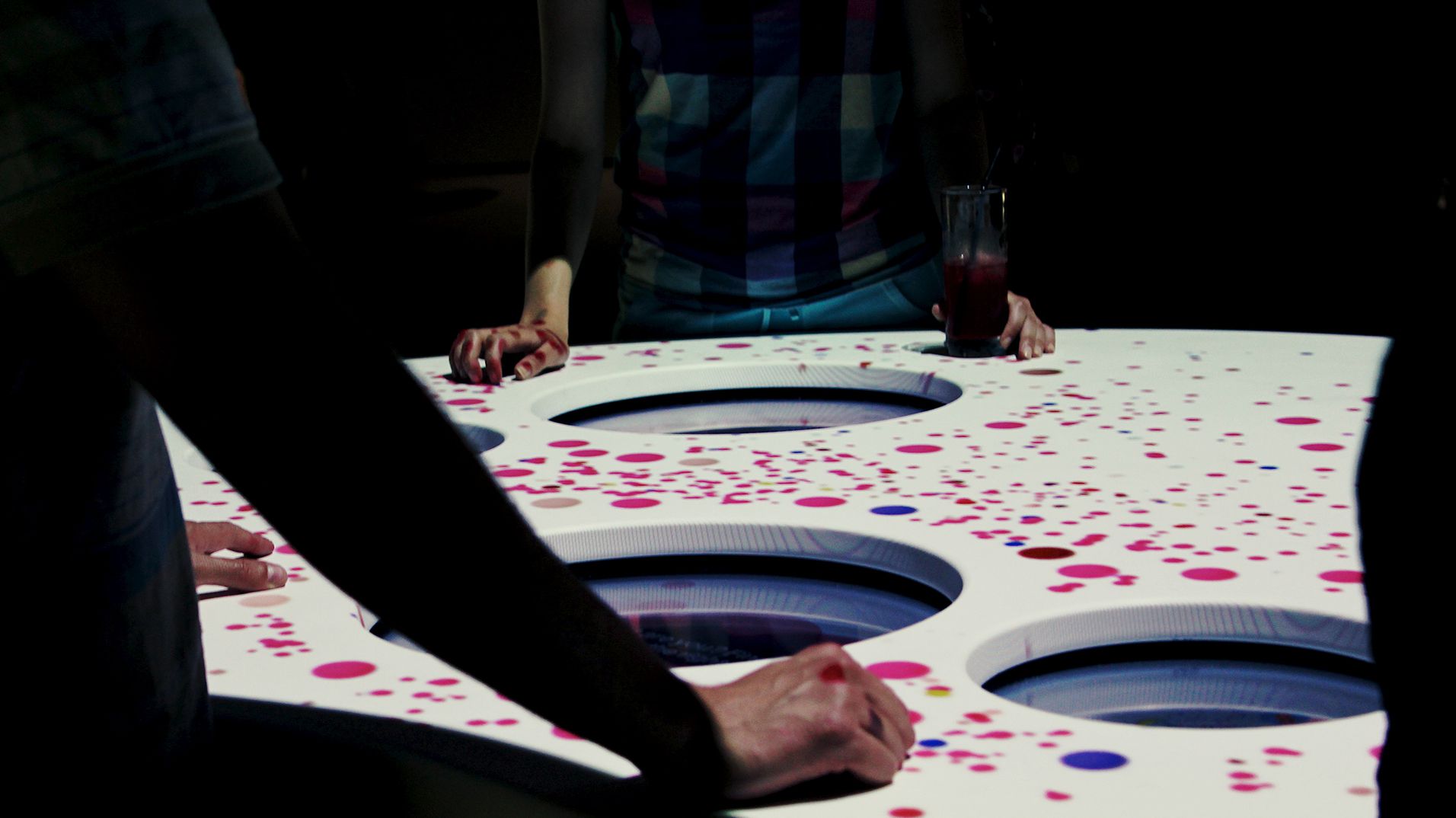 Explore the science of who you are through intriguing objects, provocative artworks and hands-on exhibits.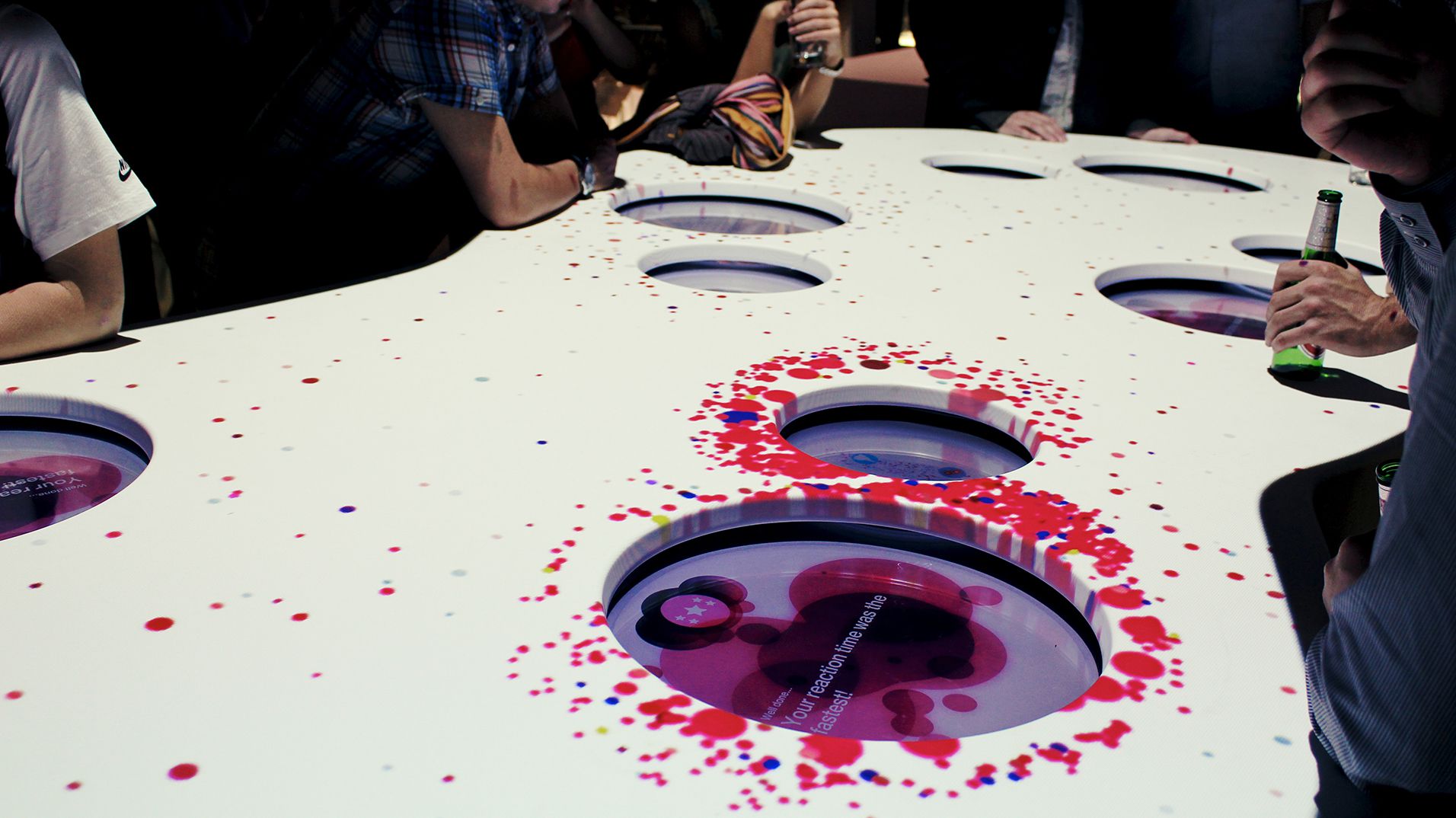 Science Museum Who Am I?

Development and Installation
The 'Who Am I?' exhibit at the Science Museum invites you to explore what makes you who you are with the aid of several interactive exhibits. AllofUs created three immersive and interactive pieces for Who Am I…
'The Threshold' - An enticing wall and floor projection that draws visitors into the gallery. Visitors are greeted by a large projection, flowing down the wall and across the floor to the entrance, which presents the themes and subjects of the exhibition, as well as introducing visitors to the visual language. Visitors can interact with this projection, creating shapes from the bubbles with their silhouette.
'The Content-Heart' - A series of multi-player, table-top interactives enabling visitors to embark on an engaging journey of genetic self discovery. Visitors competitively answer a series of questions on touch-screen kiosks to reveal aspects of their personality and who they are. As visitors answer questions they start to build up an avatar from their answers, which are shown on a separate display alongside the main touch-screen as badges on their avatar. There are table-top projections showing clouds of bubbles that react to user's interactions, and swarm around whoever is winning at the end of each question.
'The Backdrop' - A large format, high-impact display that playfully brings to life the visitor data generated from the 'Content Heart' in real time. This projection surface not only presents stunning visuals created by bubble swarms, but also displays more information on the visitors in the gallery. All visitor's avatars and answers are recorded, and this data is used to work out interesting statistics to be displayed on the backdrop projection. The percentage of visitors afraid of spiders? The number of languages spoken? The percentage of visitors to display thrill-seeking behaviour? All this and more can be found out with a visit to the backdrop.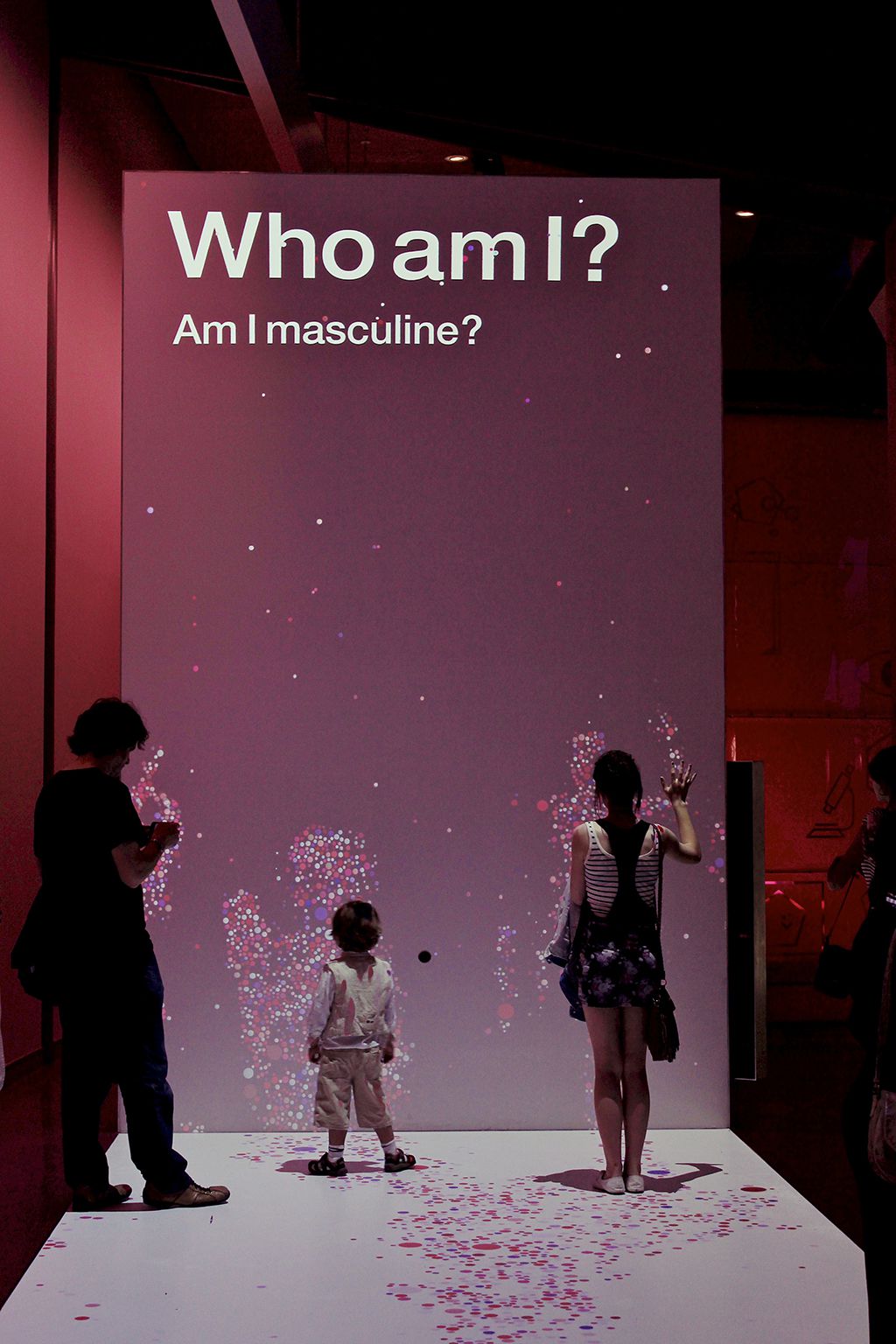 Working with AllofUs I developed the software and games for the 'Content Heart'. This involved creating the games, an immersive multiplayer experience, and the backend to handle the management of touchscreen kiosks and game sequencing. The data collected during people's time at the content heart is stored and then used to create the user avatars and other data visualisations displayed on the gallery's backdrop projection. This project uses Actionscript 3.0 for the game kiosks and management tools, FLOSC/OSC for communication, and OpenFrameworks for the various interactive projections.


Winner of a Commendation in the Design Week Awards 2011 Installations category
June 2010