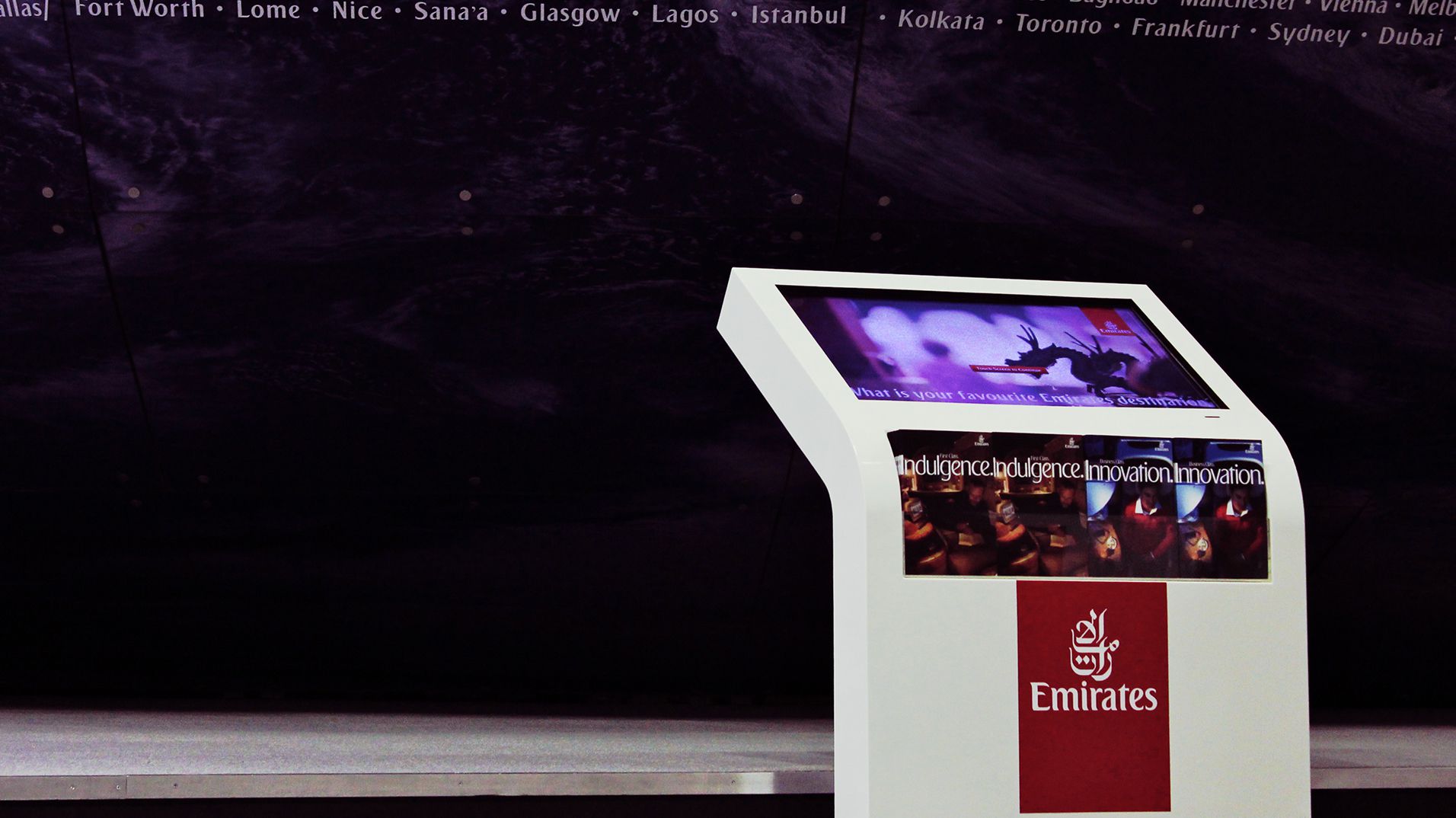 Showcasing 120 destinations over 6 continents on the latest Emirates aircraft. With travel recommendations from Emirates Cabin Crew, honoured time and again for service excellence.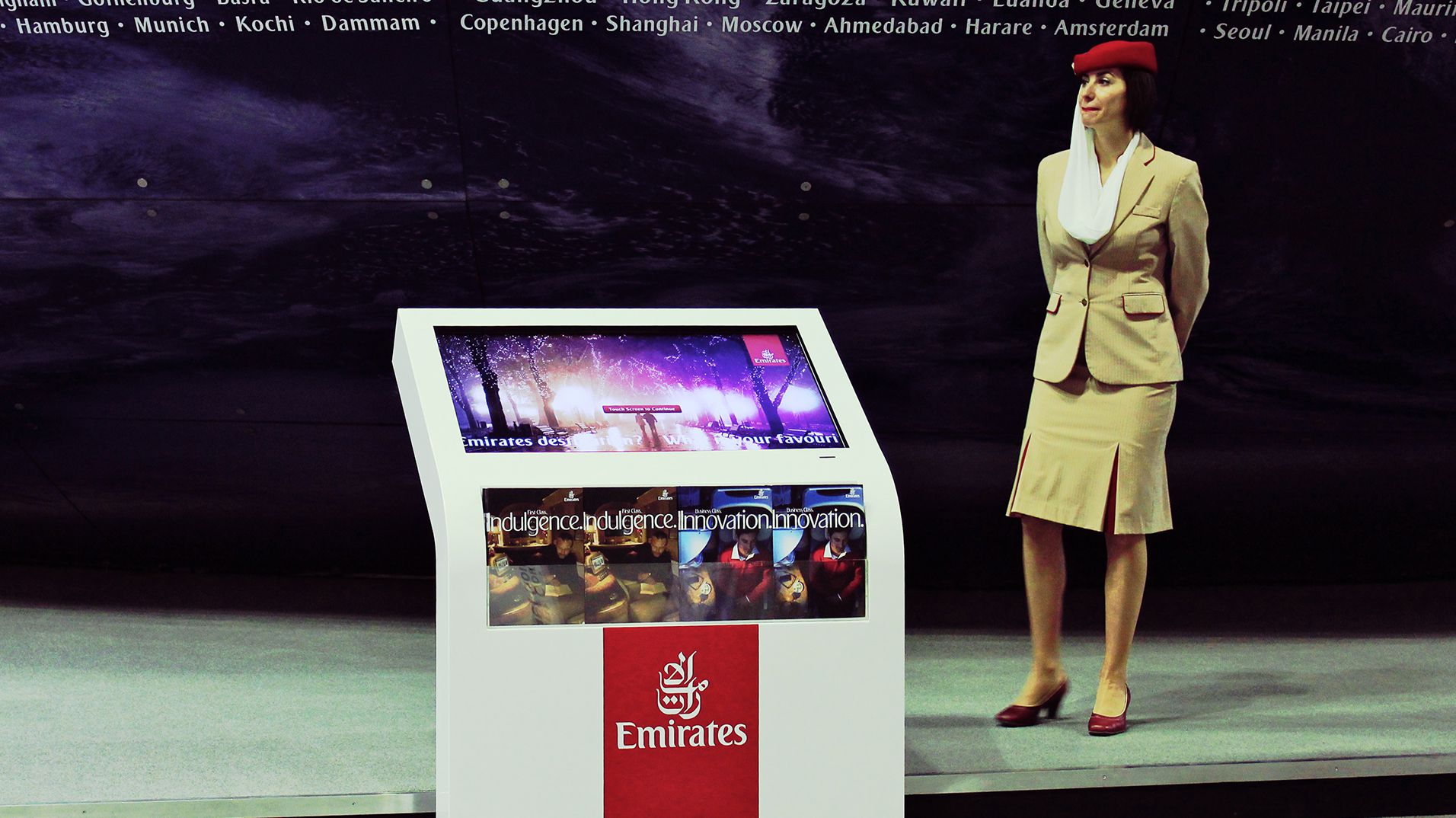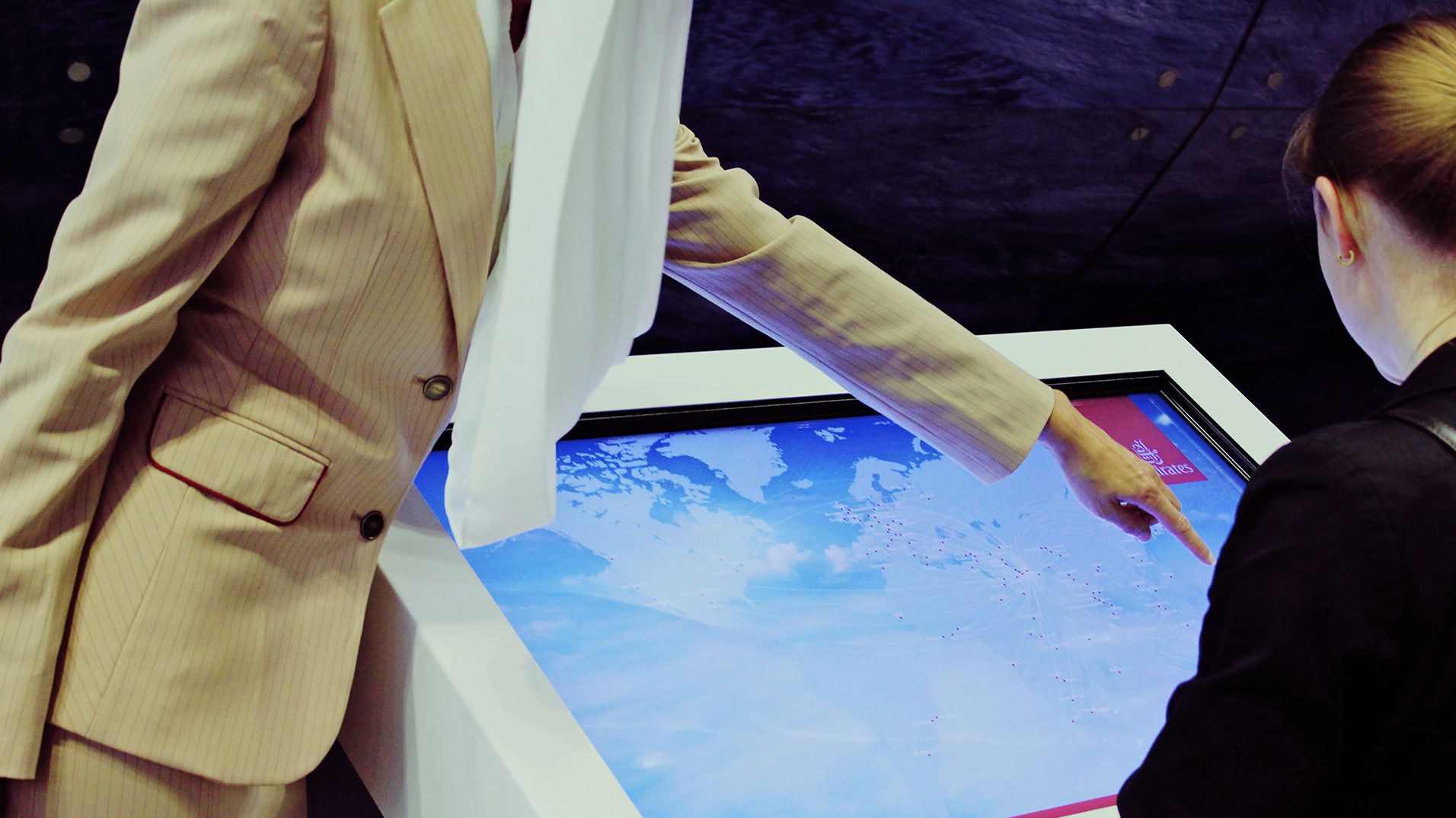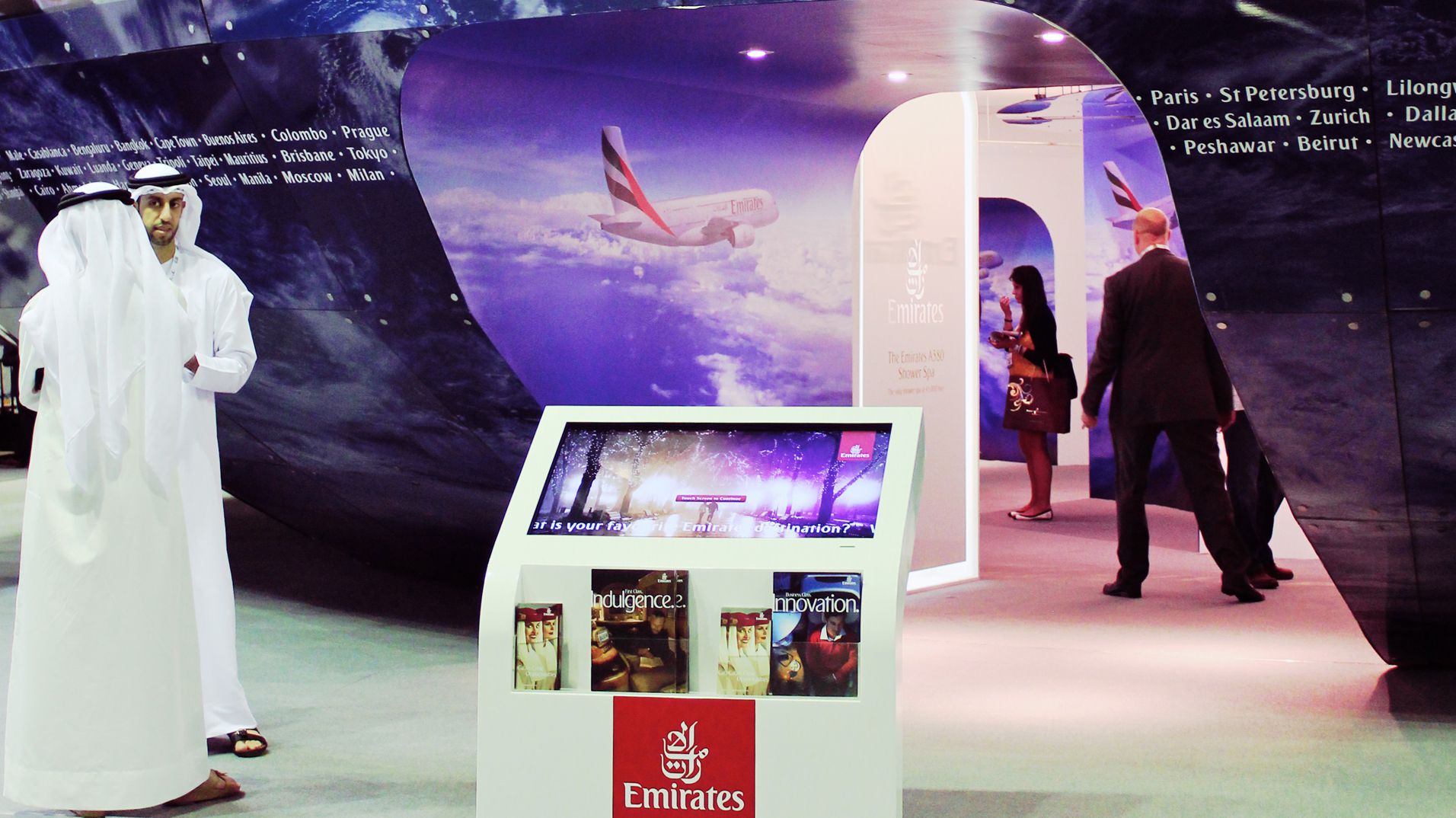 Emirates – Hello Tomorrow

Interaction Design, Development, and Installation
A series of interconnected touchscreens for the UAE World Trade show in Dubai. These kiosks allow visitors to explore the destinations served by Emirates, with recommendations on each city from the stewards themselves. Visitors can also vote for their favourite city from any kiosk, to update a leaderboard shown at all kiosks. These kiosks also offer visitors a chance to register and recieve a discount at the on-site Emirates store.
40" touch-screens are used to display the content and travel recommendations from flight crew, as well as allowing users to navigate content via an interactive world map, showing all Emirates flight paths. Users are able to view video and image content for all Emirates destination, finally picking their favourite destinations. These votes are pushed in real-time across all other connected kiosks, updating a live leader-board of the top ten ranked cities.
All kiosks also allow the user to browse Emirates online offerings; the Emirates website, Twitter, Facebook, and Google pages. Tweets from Emirates are also pulled in and displayed live from Twitter, alongside the leader-board.
Collaborating with Stereo I developed the kiosk front- and back-end software, for display of all content and to network all kiosks together for voting and ranking of cities. Interactions across all kiosks are updated in real-time to a database and the other kiosks. I was also responsible for on-site installation and testing of the software at the World Trade Centre in Dubai.
This installation has since been used in several further exhibitions, both in Dubai and Berlin, throughout 2013.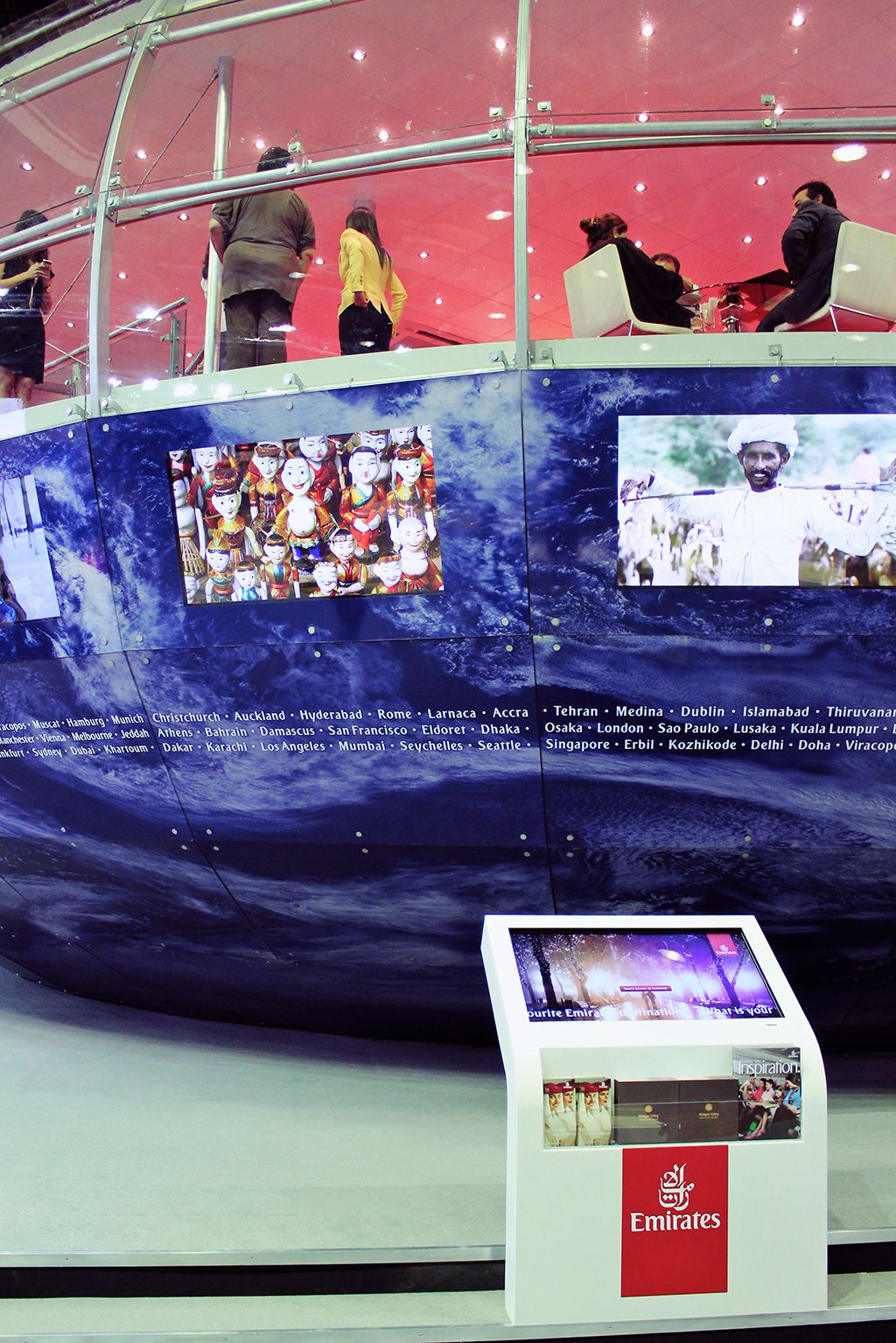 May 2012