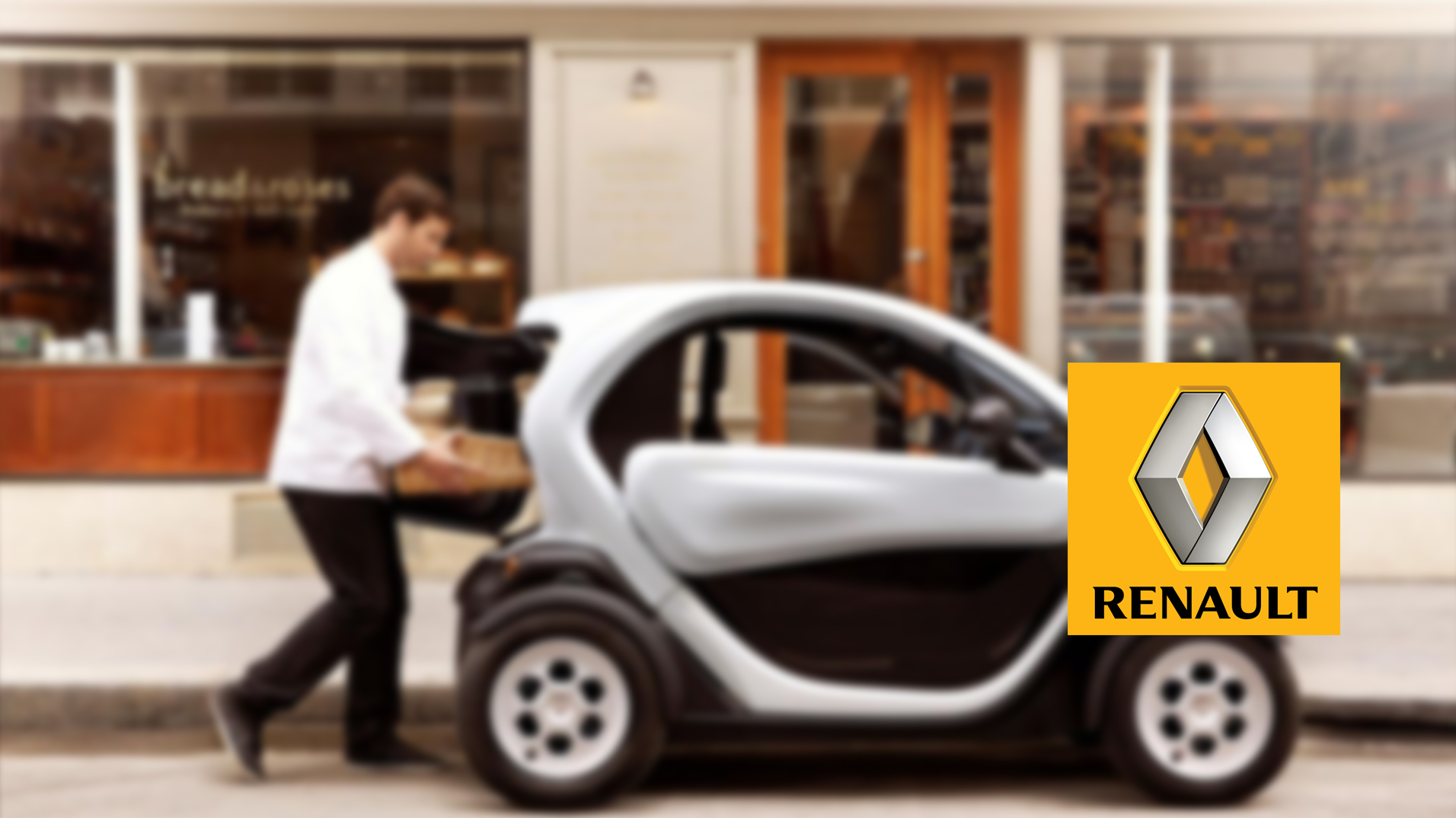 The Future of television goes live with a refreshing new take on On-Demand TV from Renault…offering the very best in custom-made automotive content.
Renault TV

Front-end Development
With the increasing need for automotive companies to find new and more innovative ways to engage with their customers, Renault has, one might argue, returned to the very origins of the advertising world by placing advertiser-supplied-programming at the heart of its new communications strategy' a technique and approach that in the old days gave birth to the term 'soap opera' and the like.
But Renault are of course doing this in an entirely new way, using the power of new technology and the web to reach-out to its customers' with Renault TV launching to a fanfare of online admirers already.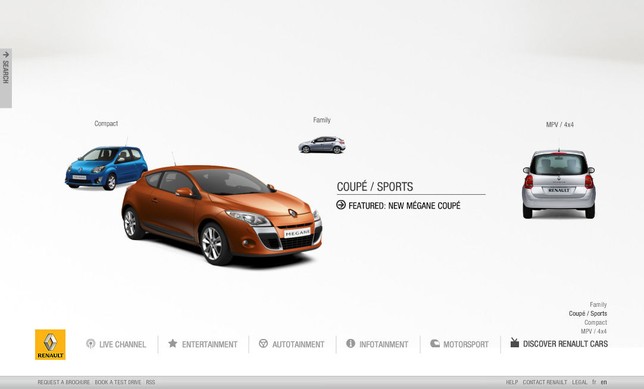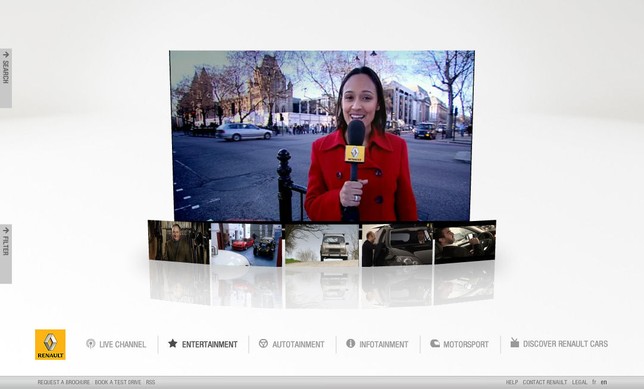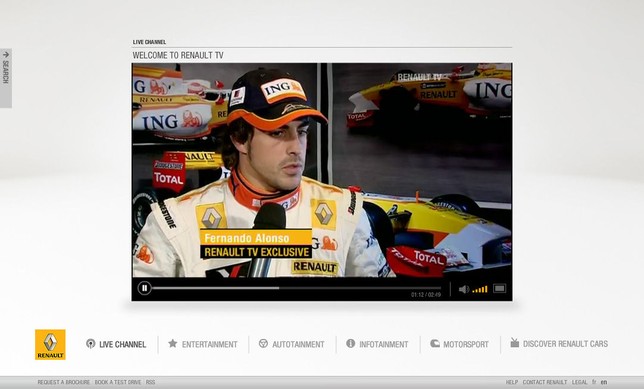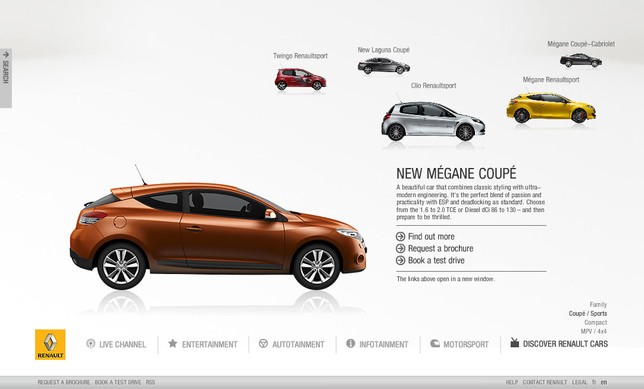 Renault TV comprises of five channels: Live, Entertainment, Autotainment, Infotainment and Motorsports, which showcase programmes and films custom-made for the job by award-winning TV production company RDF; and all broadcast on a high-tech-infrastructure via Lemon Digital and Playout 24/7.
I worked with AllofUs on the Flash front-end of this project, integrating with the CMS and API created by Lemon Digital to display all content managed by Playout 24/7.
June 2009