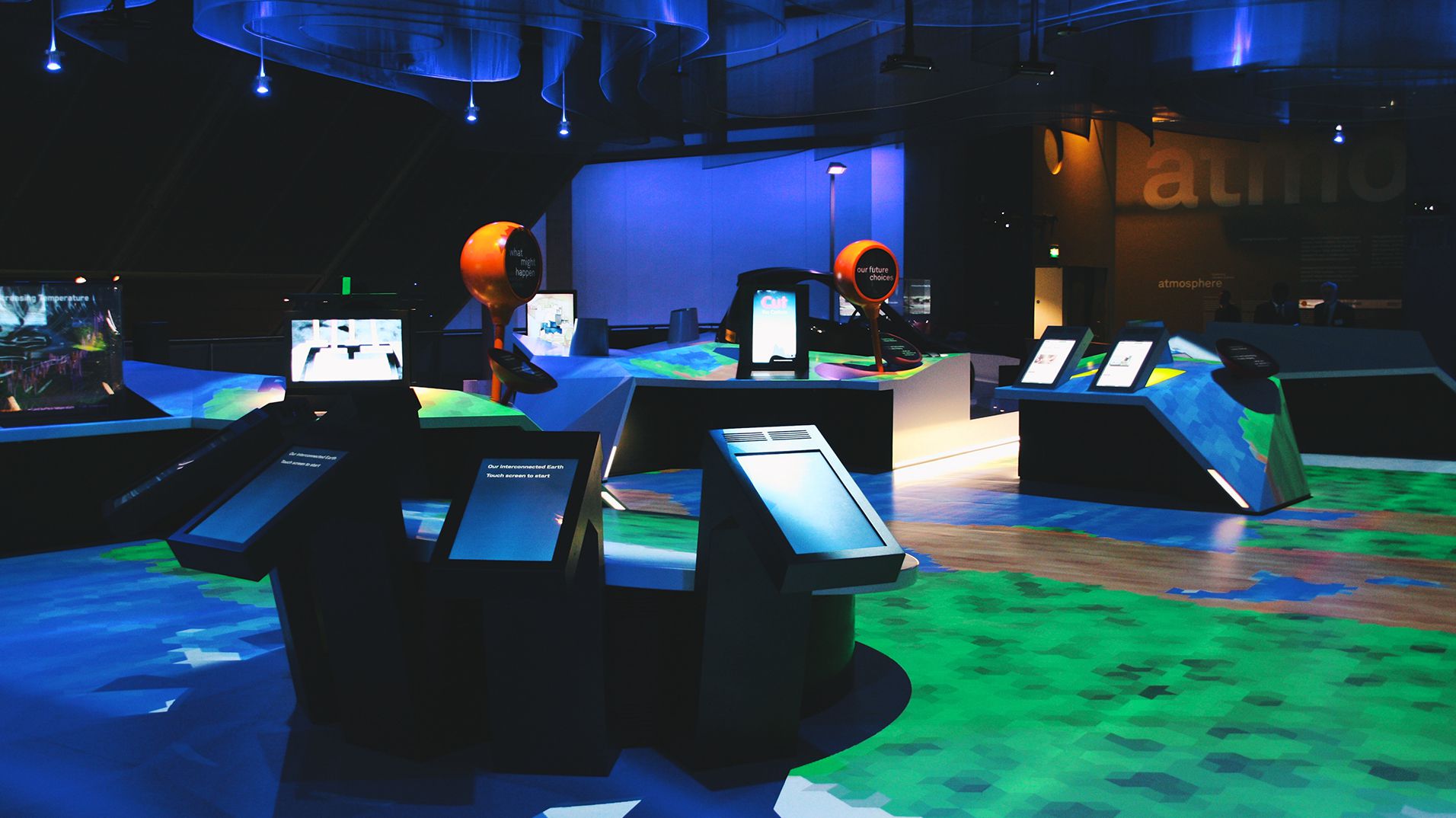 Putting people at the centre of the climate change story and an immersive, interactive experience that responds to the actions and decisions visitors make.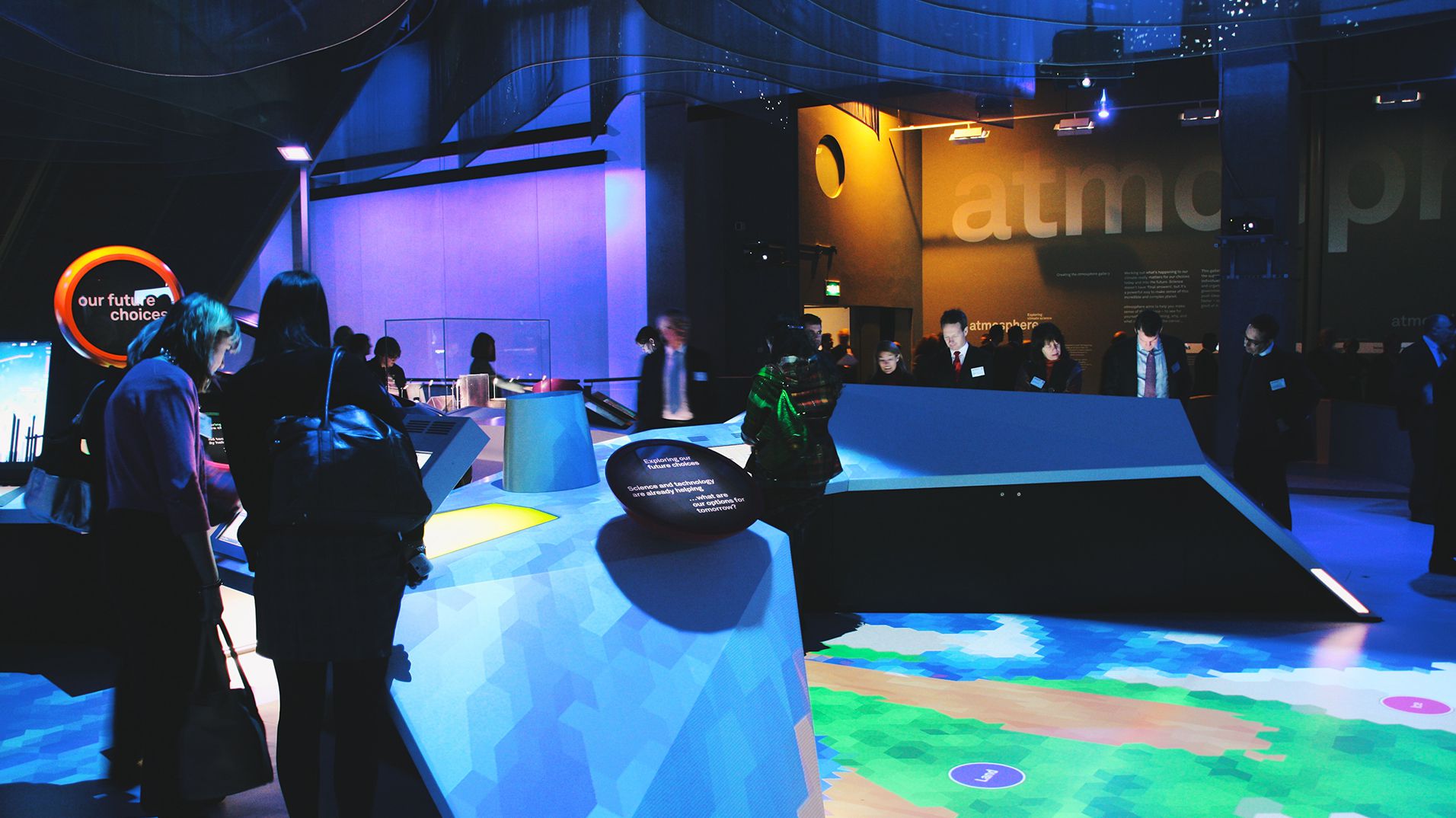 Science Museum Atmosphere

Development and Installation
Visitors to the gallery will be able to find out about the science of the climate system, how climate has changed in the past and the work that scientists do to improve their understanding of the climate. They will also be able to discover how scientists have predicted changes to our climate in the future as well as developments in science and technology to respond to these changes.
The exhibition invites visitors to explore the different parts of Earth's systems, and emphasises the complex inter-connectivity of the Earth's delicate ecosystem. At the heart of this is a multi-user experience, shown in this BBC feature (with footage from the BBC here), are game kiosks that take visitors through collaborative challenges emphasising interconnectivity. Every choice and decision the players make impact, in real-time, a dynamic gallery-wide representation of the earth's atmosphere and surface above them and at their feet.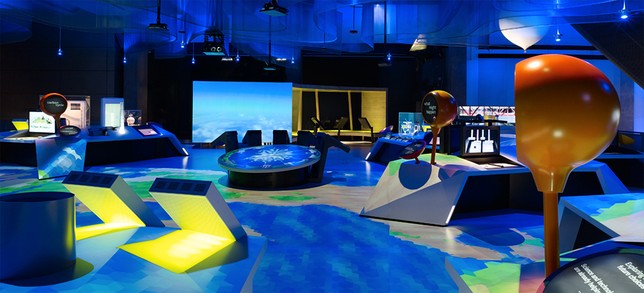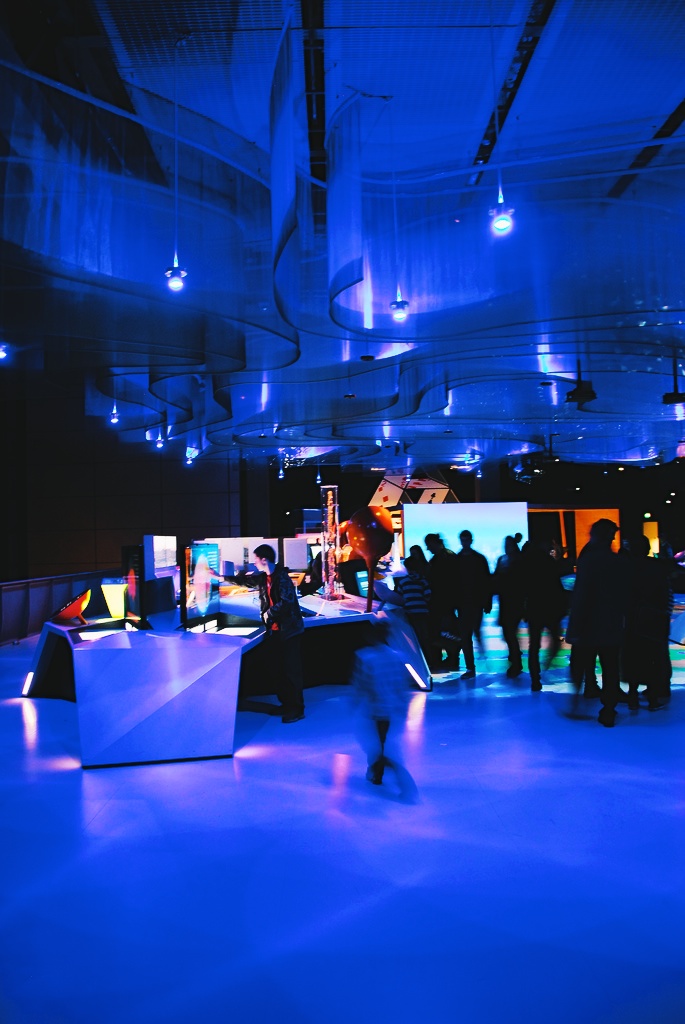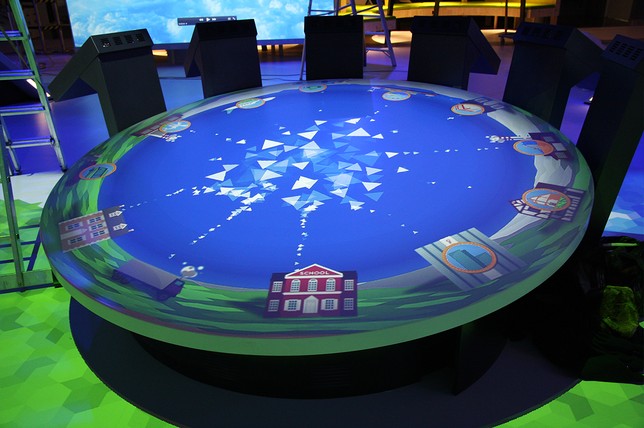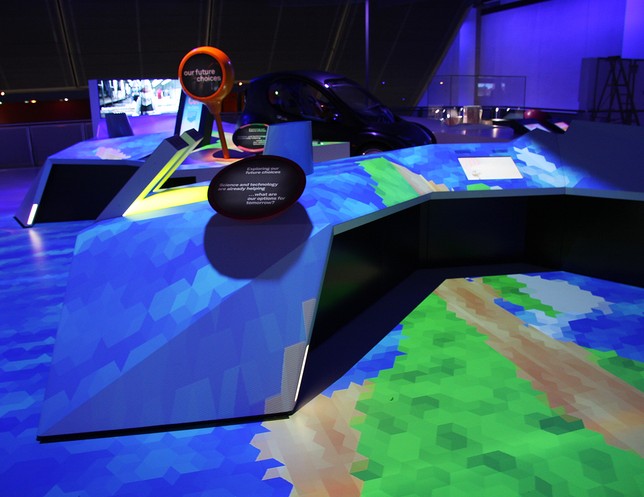 Working alongside others at AllofUs I helped to develop the software and games for the central exhibit, the game kiosks. This involved creating the games themselves, the backend to handle the management of the kiosks and game sequencing, and creating an immersive multiplayer experience. Player's actions during gameplay are sent to a central 'game-pool' projection where players can see their combined efforts, these changes then affect the surface and atmosphere projections of the gallery space in real-time. This project uses Actionscript 3.0 and AIR 2.0 for the game kiosks, FLOSC/OSC for communication, and OpenFrameworks for the game-pool as well as the surface and atmosphere projections.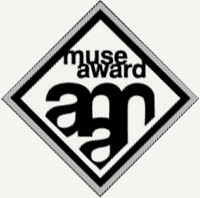 Received an Honourable Mention in the 2011 AAM MUSE awards in the Interpretative Interactive Installations category.
Judges said they were, "particularly impressed by the highly interactive content of the exhibit and the opportunity it gives visitors to actually have control over their environment".
November 2010